Global Transparency Operations and Analytics Lead - new job in Richmond, US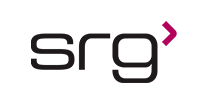 Job Title: Global Transparency Operations and Analytics Lead
Job Type: Permanent Full-Time
Location: Richmond, VA (Hybrid Model – three days per week)
The permanent full-time Global Transparency Operations and Analytics Lead will report directly to the Integrity & Compliance Global Transparency Head and will be responsible for leading the development and implementation of analytic strategies and solutions to efficiently address global transparency requirements. This role will utilize data analytics to generate insights and enable continuous improvement of transparency processes and practices. Additionally, the Global Transparency Operations and Analytics Lead will proactively identify opportunities for innovation and leverage technologies to optimize transparency and compliance efforts.
CANDIDATES MUST HAVE:
5 - 7 years Pharmaceutical Industry or Healthcare Services Industry experience
Prior experience supporting transparency initiatives.
Proficiency in programming languages such as Python or R, along with data manipulation and visualization tools (e.g., Power BI, Tableau)
Must have proven experience in: Internal Audits/Monitoring Activities; HCP|HCO Spend Reporting; Financial Management & Reporting; CIA Compliance Program; Database management and SQL querying; Data governance and quality assurance processes; and Familiarity with cloud-based analytics platforms (e.g., AWS, Azure, GCP).
Ability to interpret and communicate complex analytical findings to non-technical stakeholders
Familiarity with healthcare industry data and regulations
DUTIES & RESPONSIBILITIES:
The responsibilities of this job include, but are not limited to:
Collaborate with the I&C Global Transparency Head to develop a comprehensive strategy to leverage data analytics capabilities for global transparency initiatives.
Ensure compliance with transparency obligations and proactively implement measures to maintain compliance.
Utilize analytics to analyze large datasets of transparency information to generate valuable insights and identify trends to enhance decision making and drive process improvements.
Engage with both internal and external stakeholders to ensure transfers of value (ToVs) are captured in an accurate, complete, and timely manner.
Identify data gaps or anomalies and collaborate with relevant stakeholders to address and propose recommendations to prevent recurrence.
Actively seek opportunities for continuous improvement, innovation, and optimization of transparency processes and systems.
Develop training to enhance transparency awareness and understanding across the organization.
Collaborate with internal and external stakeholders to implement a consistent approach to the data collection and compilation of payment transparency data globally.
Monitor key operating metrics to assess system health, including outlier identification and analysis, and other reviews for anomalies and potential opportunities to simplify or improve data quality.Assist in the development and maintenance of metrics to monitor the effectiveness and progress of the transparency initiatives.
Assist and work closely with I&C BI team to implement the program and collaborate on outlier detection strategies.
Assist the Business Intelligence team in building auditing and monitoring portals, as well as developing tailored management reporting across business units and regions.Manage the technical design of the required reporting requirements utilizing deep understanding across various countries' disclosure obligations to enforce a consistent interpretation of existing and new global transparency regulations, including establishing assumptions, corporate positions, and training.
** Only candidates selected to be moved forward in the recruitment process will be contacted by SRG's Recruitment Team to schedule a conversation.
SRG is an Equal Opportunity Employer. All qualified applicants will receive consideration without regard to race, color, religion, gender, national origin, age, disability, veteran status, or any other factor determined to be unlawful under applicable law.
Contact Consultant:
Rebecca Schopfer
Thank you,
your application has been submitted
Back to job search