Director of Regulatory Affairs - new job in Madison, US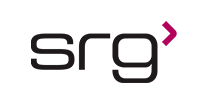 Job Title: Director of Regulatory Affairs
Location: Madison, WI
Worksite: Onsite
Job Type: Permanent Full-Time
We are searching for a permanent full-time Director of Regulatory Affairs to plan, direct, and coordinate regulatory activities to support all drug development programs. This position provides expertise to ensure compliance with federal and state regulations across all functional areas of drug development so the successful candidate must have strong knowledge of FDA regulations and submissions, as well as established experience interfacing with global regulatory agencies.
Responsibilities include, but are not limited to:
Apply strategic knowledge to small molecule drug development across all stages of a product's lifecycle (pre-IND through post-licensure) and across functional disciplines (e.g., clinical, nonclinical pharmacology/toxicology, clinical pharmacology, CMC).
Skillfully lead communications with FDA and other global regulatory agencies (e.g., formal meetings, emails, etc.) to facilitate review and approval of submissions (including INDs and NDAs).
Develop, review, submit and follow all regulatory agency submission materials (e.g., initial IND applications, annual reports, clinical study reports, protocols, and amendments, MedWatch reports, etc.).
Proactively identify and address regulatory compliance issues. Formulate or implement regulatory affairs policies and procedures to ensure that regulatory compliance is maintained or enhanced.
Lead, develop, and implement CMC regulatory strategies to ensure on-time and high-quality submissions for Drug Master Files (DMFs), marketing applications (NDA/ANDA), and post-approval lifecycle submissions. Serve as main contact with regulatory agencies (e.g., FDA, DEA, EMA health authorities, state authorities, etc.) when needed for drug product development.
Manage a team of regulatory affairs staff to ensure the team delivers consistent and high-quality work products in a timely manner.
Communicate regulatory information to team members, partners, and other stakeholders and ensure that the information is interpreted and relayed correctly.
WHAT YOU HAVE:
Bachelor's degree required, preferably in Regulatory Science or a health sciences field. A master's degree in management of Drug Development, Regulatory Affairs, or similar field is preferred.
A professional certification in regulatory affairs (e.g., RAC or similar credential) is strongly preferred.
A minimum of 10 years of experience in the pharmaceutical industry (small molecule) or a related area. This must include a proven 2 years in a senior leadership role with strong management skills.
Strong scientific or clinical research background required.
Demonstrated knowledge of regulatory affairs, such as 21 CFR 210/211/310/312/314, FDA guidance documents, and ICH guidelines for both development projects and commercial projects, with evidence of successful submissions to FDA, EMA, MHRA, or other health authorities
Demonstrated track record of preparing original INDs, NDAs, and amendments in compliance with applicable FDA regulations.
Demonstrated CMC regulatory experience with drug substance and/or drug product and API production.
Experience with DEA-regulated substances and clinical trials.
Strong knowledge of eCTD elements and format and submissions process and procedures.
** Only candidates selected to be moved forward in the recruitment process will be contacted by SRG's Recruitment Team to schedule a conversation.
SRG is an Equal Opportunity Employer. All qualified applicants will receive consideration without regard to race, color, religion, gender, national origin, age, disability, veteran status, or any other factor determined to be unlawful under applicable law.
Contact Consultant:
Michael Boitnott
Thank you,
your application has been submitted
Back to job search