Vice President, Global Compliance Officer - new job in North Chesterfield, US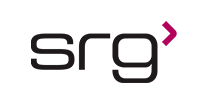 Job Title: Vice President, Global Compliance and Sanctions Officer
Location: Richmond, VA / Hybrid (3 days onsite)
We are searching a Vice President, Global Compliance and Sanctions Officer who will report directly to the Chief Integrity & Compliance Officer (CICO) and assist with the day-to-day leadership and administration of the Global Integrity & Compliance Program (ICP).
The successful candidate will be responsible for providing timely proactive and daily compliance advisory counsel and compliant solutions approaches across the U.S. business, the annual administration of the U.S. I&C Risk Assessment and Mitigation Planning (RAMP) process with integration into the Global I&C RAMP, development/delivery of training, and participation in various compliance-related processes in collaboration with the Integrity & Compliance Centers of Excellence (e.g., monitoring, global strategy and program management, operations, reports communications, investigations (for subject matter expertise input only), governance committees, and government agreement administration).
Responsibilities include, but are not limited to:
Work collaboratively in the development and evolution of the ICP under the direction of the CICO and as guided by the Global Integrity & Compliance Program multi-year maturity strategy to ensure effective and appropriately paced maturity within the U.S. Business Units, and U.S.-based Global functions in coordination with the Deputy Integrity & Compliance Officer and ABAC Officer.
Lead and continually evolve the design, delivery and annual review of relevant I&C policies and SOPs based on U.S. laws, regulations, guidances, Industry Codes and Government Agreement requirements.
Provide daily support and guidance and proactive risk, issue and solutions identification as a business advisor to assigned U.S. Business Units and U.S.-based Global Functions to embed and facilitate ongoing evolution of the Global Integrity & Compliance Program and effective support of corporate goals, in coordination with Deputy Integrity & Compliance Officer and ABAC Officer on all global-related matters.
Advise senior management and operational leadership on issues concerning integrity and compliance matters including recommending controls designed to ensure compliance, while building independent Risk IQ across Business Units and Functions.
Engage in I&C monitoring and audits as assigned. The expectation is to conduct a moderate quantity of field observations to help inform awareness of business practices, risks and opportunities as Policy COE lead and strategic business partner/advisor to the US business units.
Co-lead the effective design and delivery of relevant ad-hoc and standardized training for the U.S. Business Units and Functions together with the Global Training Center of Excellence
MINIMUM REQUIREMENTS:
BS/BA Undergraduate degree required.
Minimum of 12-15 years of experience in either the pharmaceutical or medical device industry, including a minimum of 10 years in a senior or regional healthcare compliance role
Detailed understanding of U.S. regulations (including Industry Codes governing healthcare compliance programs).
Detailed understanding of government regulations across geographies related to sanctions compliance (including OFAC), and programmatic experience developing, implementing and evolving the program is desired.
Experience in leading, planning, effectively executing and reporting on various healthcare compliance activities (e.g., training, risk management, monitoring)
Effective policy writing skills and over-arching thought leadership to guide effective, clear and accessible written standards process for Global and U.S. I&C standards
Flexible to travel (minimum 40-60% of time)
Able to effectively influence senior management and functions to drive change and continuous, pragmatic evolution
Displays a high sense of urgency and responsiveness, with quality and accuracy
** Only candidates selected to be moved forward in the recruitment process will be contacted by SRG's Recruitment Team to schedule a conversation.
SRG is an Equal Opportunity Employer. All qualified applicants will receive consideration without regard to race, color, religion, gender, national origin, age, disability, veteran status, or any other factor determined to be unlawful under applicable law.
Contact Consultant:
Krista Brenner
Thank you,
your application has been submitted
Back to job search