Microbiologist III - new job in Boston, US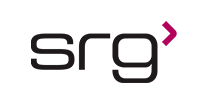 Seeking 2 Microbiologist III / Boston, MA
Duration - 12 months
Onsite/ Monday through Friday from 9 a.m. to 5 p.m.
JOB DESCRIPTION
Qualified candidates must possess relevant experience as a Microbiologist in one or more of the following areas and be considered a Subject Matter Expert in a minimum of one area:
• Controlled environment monitoring
• Water system monitoring
• Bacterial endotoxin test method validation and monitoring
• Bioburden test method validation and monitoring
• Ethylene oxide sterilization validation
Responsibilities for this position are directly associated with microbiological testing, monitoring, and sterility assurance used in medical device manufacturing. The candidate must have experience interpreting and applying standards and regulations to medical device microbiological and sterility assurance control programs for the purposes of interpreting data, implementing procedures, and remediation projects. Candidate must possess sufficient knowledge and experience to serve as a subject matter expert within one or more of the areas listed above. The candidate must be a team player who thrives in a collaborative environment but also has the capability to work autonomously. An understanding of clean room practice/cGMP and laboratory/GLP environments is required. The qualified candidate must understand the concepts of risk management as it relates to microbial monitoring and sterility assurance in a medical device manufacturing environment. This position reports to Corporate Quality Microbiology and Sterilization but will be located in Boston.
ESSENTIAL DUTIES AND RESPONSIBILITIES
Generation and execution of microbial method validation protocols and reports including the writing, routing and approval of summary documentation.
Design experimental plans to address specific laboratory issues as needed.
Manage sample/testing processing with onsite and third-party labs, ensure timely testing and result reporting.
Ensure compliance of microbiology procedures, validations, and records with all company policies and procedures and appropriate regulations, including FDA and ISO 9001, ISO 13485, AAMI ST72, ISO 11737, ISO 14644, ISO 14698, ISO 11135, CMDR, Medical Device Directive, and USP.
Interpret microbiological data in order to identify trends and issues that require investigation.
Contribute to risk management activities including PFMEA generation.
Scheduling coordination, material allocation and alignment of personnel in order to successfully complete project assignments.
Create procedures for microbiological testing and sampling in alignment with validations and in compliance with applicable regulations.
Mentors non-senior level microbiology staff.
Serve as Microbiology representative on cross-functional teams for transfer, NPI, and other projects as necessary including supervision of contract resources.
Experience with Controlled environment monitoring, Water system monitoring, compressed air monitoring, Bacterial endotoxin test method validation, and monitoring, Bioburden test method validation and monitoring, and ethylene oxide sterilization preferred.
Ensure that all projects are in compliance with cGMP, cGLP, QSR (including Design Controls), ISO or other applicable requirements.
Support and address comments and suggestions associated with sterilization and microbiological test method validations and monitoring procedures.
Change control, non-conformance, and CAPA support.
Participate in FDA inspections, ISO certifications, surveillance audits and customer audits.
DESIRED MINIMUM QUALIFICATIONS
The requirements listed below are representative of the knowledge, skill, and/or ability required for this position.
Bachelor's, or preferably Master of Science degree, in Microbiology or a similar discipline.
4-7 years of experience in a Microbiology focused role for a medical device or pharmaceutical environment.
Demonstrates excellent organizational and communication skills.
Results-oriented with a strong focus on quality principles.
Excellent technical writing skills with an understanding of good documentation practice.
Experience conducting microbial test method validations and managing projects independently.
Experience creating and changing procedures used in operations for microbiological monitoring of the environment and products.
Working knowledge of applicable microbiology standards including, but not limited to, AAMI ST72, ISO 11737, ISO 14644, ISO 11135, and USP.
Ability to track milestones and manage projects.
Working knowledge of applicable regulations and their interpretation within the industry.
TOOLS AND EQUIPMENT USED
General office equipment: computers, printers, copiers, telephone communications equipment.
Laboratory testing suppliers and equipment.
PHYSICAL REQUIREMENTS
The physical requirements listed in this section include, but are not limited, to the motor/physical abilities and skills require of this position in order to successfully undertake the essential duties and responsibilities of this position. In accordance with the Americans with Disabilities Act (ADA), reasonable accommodations may be made to empower individuals with disabilities to undertake the essential duties and responsibilities of the position.
While undertaking the essential duties and responsibilities of the position, the employee must repeatedly sit, listen, speak, and can move throughout all locations of the building. The employee is required to go to all areas of the company. The employee may be required to periodically lift and/or move up to 25 pounds. Ability to travel via car, train and/or airplane to domestic and international locations as needed.
SRG ED&I and EEO Statement
• ED&I: Impellam Group and its brands are equal opportunity employers committed to diversity and inclusion.
• EEO Statement: Impellam Group is an Equal Opportunity Employer. All qualified applicants will receive consideration without regard to race, color, religion, gender, national origin, age, disability, veteran status, or any other factor determined to be unlawful under applicable law.
#LI-IC
Contact Consultant:
Ivette Campos
Thank you,
your application has been submitted
Back to job search