Quality Assurance - Lead Investigations Specialist - new job in St Albans City, US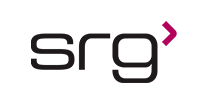 Job Title: Quality Assurance Lead Specialist - Investigations
Job Type: Permanent Full-Time
Location: St. Albans, Vermont
We are searching for a full-time permanent Quality Assurance Lead Specialist - Investigations to join a global pharmaceutical team that is focused on empowering people worldwide to live healthier at every stage of life.
WHAT YOU GET TO DO:
Responsibilities include, but are not limited to:
Lead critical / complex investigations of incidents, issues and trends.
Propose associated CAPA actions and prepare associated investigation reports.
Lead / participate in the triage of deviations, assuring appropriate initial evaluation of extent/scope and containment actions occur to minimize risk and potential product/quality impact.
Leads / facilitates cross functional structured problem solving in support of investigations.
Prepare periodic reports as assigned. Compile and analyze investigation information required for Annual Product Reviews, Management Review, Site Metrics, and other business needs, and prepare associated reports and/or presentation slides.
Present to local and vertical leadership as required. Prepare and/or approve associated reports.
Performs review/close out and effectiveness checks of completed CAPA, in accordance with the approved CAPA. Owns and executes department CAPA as assigned.
Leads periodic and special cause trending assessments to determine corrective actions to address trends.
Leads continuous improvement project teams. Develops strategies and tactics for accomplishing objectives, manages tasks execution through completion.
Authors new or revised site procedures as assigned.
Participate on project teams as assigned.
Prepares and provides training in related to investigations, site procedures and cGMP as assignedApproves laboratory investigations, incidents, and investigations as authorized.
WHAT YOU NEED TO HAVE:
Minimum of Bachelor of Science and at least 4 – 7 years of experience in a Pharmaceutical cGMP environment.
Ability to read and interpret general business documents. Ability to write routine reports and general business correspondence. Ability to work with peers and communicate basic concepts.
Must possess a working knowledge of cGMP, Quality Systems and root cause analysis techniques. Must understand the cGMP standards for the investigation of non-conformances and the contents of investigation reports.
Must possess strong communication skills (written and verbal). Must have experience in technical writing.
Ability to add, subtract, multiply and divide. Statistical Analysis, Advanced Mathematical calculations.
Ability to solve problems with a variety of concrete variables through semi-standardized solutions that require some ingenuity and analysis.
Ability to draw inferences and follow prescribed and detailed procedures to solve moderately complex problems.
** Only candidates selected to be moved forward in the recruitment process will be contacted by SRG's Recruitment Team to schedule a conversation.
SRG is an Equal Opportunity Employer. All qualified applicants will receive consideration without regard to race, color, religion, gender, national origin, age, disability, veteran status, or any other factor determined to be unlawful under applicable law.
Contact Consultant:
Kyle Kessler
Thank you,
your application has been submitted
Back to job search