Regional CRA - NorthEast - Ophthalmology - new job in Astoria, US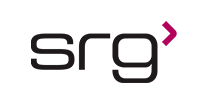 Regional CRA - Ophthalmology - NorthEast
Qualified candidates must have 5+ years of monitoring experience.
Job responsibilities
Performs site qualification, site initiation, interim monitoring, site management and close-out visits (mainly remote based) ensuring regulatory, ICH-GCP and protocol compliance.
Verifies the process of obtaining informed consent has been adequately performed and documented for each subject/patient as required/appropriate. Demonstrates diligence in protecting the confidentiality of each subject/patient.
Assesses factors that might affect subject/patient's safety and clinical data integrity at an investigator/physician site such as protocol deviation/violations and pharmacovigilance issues.
Per the Clinical Monitoring/Site Management Plan (CMP/SMP):
Assesses site processes
Conducts Source Document Review of appropriate site source documents and medical records
Verifies required clinical data entered in the case report form (CRF) is accurate and complete via review of site source documents and medical records
Applies query resolution techniques remotely and on site, and provides guidance to site staff as necessary, driving query resolution to closure within agreed timelines
Verifies site compliance with electronic data capture requirements
May perform investigational product (IP) inventory, reconciliation and reviews storage and security. Verifies the IP has been dispensed and administered to subjects/patients according to the protocol. Verifies issues or risks associated with blinded or randomized information related to IP. Applies knowledge of GCP/local regulations and organizational procedures to ensure IP is appropriately (re)labelled, imported and released/returned.
Documents activities via confirmation letters, follow-up letters, trip reports, communication logs, and other required project documents as per SOPs and Clinical Monitoring Plan/Site Management Plan. Supports subject/patient recruitment, retention and awareness strategies. Enters data into tracking systems as required to track all observations, ongoing status and assigned action items to resolution.
Qualifications
BS/BA/BSc (or equivalent) in one of the life sciences or health care background (RPh, RN, etc)
Experienced CRA with 5+ years experience site monitoring experience
Prefer candidates with ophthalmology experience
SRG ED&I and EEO Statement
• ED&I: Impellam Group and its brands are equal opportunity employers committed to diversity and inclusion.
• EEO Statement: Impellam Group is an Equal Opportunity Employer. All qualified applicants will receive consideration without regard to race, color, religion, gender, national origin, age, disability, veteran status, or any other factor determined to be unlawful under applicable law.
Contact Consultant:
Brittany Gordon
Thank you,
your application has been submitted
Back to job search