Lead Specialist - Quality Investigations - new job in St Albans City, US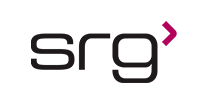 Job Title: Lead Specialist - Quality Investigations
Job Type: Permanent Full-Time
Location: St. Albans, Vermont
We are searching for a full-time permanent Lead Specialist - Quality Investigations to join a global pharmaceutical team that is focused on empowering people worldwide to live healthier at every stage of life!
The Lead Specialist - Quality Investigations will be responsible for the laboratory investigation of aberrant results and associated trends. They will also be the Subject Matter Expert in the application of investigations, trend assessments, and CAPA programs to the Quality Control laboratory while facilitating continuous improvement of laboratory operations and the quality system.
This successful candidate will utilize deductive reasoning, interviewing skills and technical knowledge when performing investigations to find causes of aberrant events and circumstances impacting the production, sale and/or maintenance of products. They are responsible for assisting, working independently in the resolution of quality related issues by gathering relevant and factual information, determining the accurate cause and defining appropriate corrective/preventive actions to prevent recurrence.
WHAT YOU GET TO DO:
Responsibilities include, but are not limited to:
Perform investigations to assess aberrant events impacting product quality that could prevent product release.
Propose associated CAPA actions and prepare associated investigation reports.
Compile and analyze investigation information. Present to local and vertical leadership as required.
Owns and executes department CAPA as assigned.
Leads periodic and special cause trending assessments to determine corrective actions to address trends.
Leads continuous improvement project teams. Develops strategies and tactics for accomplishing objectives, manages tasks execution through completion.
Authors quality documentation including SOPs, specifications, STMs and change controls.
Prepares and provides training related to investigations, site procedures and cGMP as assigned. Provides training of laboratory personnel in aspects of the laboratory quality system.
WHAT YOU HAVE:
5-7 years of experience performing quality investigations in an FDA regulated industry and in a GXP Laboratory.
Bachelors Degree required, preferably in a Scientific field.
Must possess a working knowledge of Pharmaceutical cGMP, Quality Systems, and analytical chemistry.
Must understand the cGMP standards for the investigation of aberrant results and the contents of investigation reports.
** Only candidates selected to be moved forward in the recruitment process will be contacted by SRG's Recruitment Team to schedule a conversation.
SRG is an Equal Opportunity Employer. All qualified applicants will receive consideration without regard to race, color, religion, gender, national origin, age, disability, veteran status, or any other factor determined to be unlawful under applicable law.
Contact Consultant:
Michael Boitnott
Thank you,
your application has been submitted
Back to job search