Quality Engineer (SRG) - new job in Aliso Viejo, US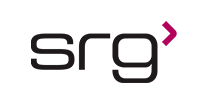 Location: Remote (unless local to Aliso Viejo, CA)
Consultant Title: Senior Quality Engineer
Duration: 3-6 Months
Day to day responsibilities:
The client is planning, organizing, and completing activities relating to Quality Systems projects and assigned activities. They are looking for a Quality Engineer to develop, establish, and maintain quality engineering methodologies, systems, and practices which meet the client, customer, and regulatory requirements.
On a daily basis this person will serve as a quality representative to improve awareness, visibility, and communication on quality initiatives to support departmental, functional, and corporate quality goals and priorities. This person will be responsible for providing focused quality engineering support within new product development, operational, or system/services support. There is also a gap assessment, and they need someone who can make sure that they are following the regulatory standards. The essential responsibilities are listed below:
Daily duties/responsibilities:
Work as a leader – someone who can come in and know what they are doing- very minimal guidance. Help lead others on the quality team.
Gap Assessment
Identify and implement effective process control systems to support the development, qualification, and on-going manufacturing of products to meet or exceed internal and external requirements.
Lead in the implementation of assurances, process controls, and CAPA Systems designed to meet or exceed internal/external requirements.
Lead in the implementation of assurances, process controls, and Non-conformance (NCR) systems designed to meet or exceed internal/external requirements.
Acts as an effective leader or team member supporting quality disciples, decisions, practices.
Apply sound, systematic problem-solving methodologies identifying, prioritizing, communicating, and resolving quality issues.
Measures, monitors, and reports of the effectiveness of Quality Control and Assurance activities.
Works with Supply Chain management in establishing the vendor qualification.
Works with manufacturing and quality engineering to develop inspection procedures and techniques and to ensure that product quality requirements are met.
Work with Supply Chain to perform supplier audits as required.
Transfer the quality planning systems from manual-based systems to electronic based systems.
Develop training programs, CAPA programs, non-conformance programs, etc.
Responsible for management of the CAPA and MRB systems including setting up the processes/procedures, ensuring and maintaining compliance to reporting and investigating requirements, performing investigations, reporting regulatory authorities, leading the boards, leading the product trending board, etc.
Responsible for data entry and tracking function in the various database systems, as they pertain to document control and equipment maintenance.
Audit and approve production records as required
Lead and manage the implementation of updates to the electric quality system to support expansion, updates, or corrections to the system.
Lead the back room during audits and support the from room as required
Aid in the performance of internal audits as required.
Required:
Knowledge of 21 CFR 820 and 21 CRF Part 11
Knowledgeable of ISO 13485
Prior experience/knowledge in QS in medical device or Pharma/biotech industry
Excellent computer skills with Microsoft Word and database experience
Experience in document control and training in FDA or ISO experience
Experience in document control and training in FDA or ISO environment
Professional, responsible, energetic, and accountable
Eager to learn
Must be Quality oriented
Help grow a strong team
Requirements:
5-10 years of experience in QE
Quality Systems experience
Gap Assessment experience within quality systems
Quality Systems
Able to manage multiple projects simultaneously.
Leader
Medical device manufacturing is highly preferred
Great communication
Individual must be Quality oriented and possess a natural ability to pay attention to details.
Someone who wants growth in their career
Professional, responsible, energetic and accountable.
SRG ED&I and EEO Statement
• ED&I: Impellam Group and its brands are equal opportunity employers committed to diversity and inclusion.
• EEO Statement: Impellam Group is an Equal Opportunity Employer. All qualified applicants will receive consideration without regard to race, color, religion, gender, national origin, age, disability, veteran status, or any other factor determined to be unlawful under applicable law.
#IND-P1
#LI-AL1
Contact Consultant:
Anderson Li
Thank you,
your application has been submitted
Back to job search