Associate Director, Clinical Operations - new job in Cambridge, US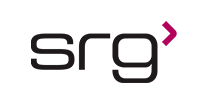 SRG is the leader in the life science human capital industry, and we apply specialized industry knowledge to a full spectrum of science, clinical, and engineering jobs and talent solutions. We recruit across the product life cycle,
covering scientific research and technology, clinical trials, manufacturing, and engineering disciplines. SRG creates world-class communities that empower individuals and businesses alike to shape tomorrow's world.
Associate Director, Clinical Operations
This position will work collaboratively across the therapeutic area and cross-functional teams on the overall development programs and related studies to ensure successful execution of assigned projects.
Here's What You'll Do:
Accountable for delivery of assigned clinical program/studies budget, timelines, and resource management with focus on quality, including making recommendations and decisions regarding operational strategies to support study and/or program objectives
Develop operational strategy and clinical operations plans in support of execution of the Clinical Development Plan
Lead and oversee execution of first-in-human through phase 4 trials (with an initial focus on early phase) in compliance with ICH/GCP, local regulations, and SOPs
Manage invoice and budget tracking for individual studies and provide input into budget forecasting activities
Support the selection, oversight, and management of CROs and other vendors
Oversee site feasibility/capability assessments in collaboration with the CRO and cross-functional team
Review and provide clinical operations input into relevant clinical documents such as the protocol, investigator brochure, regulatory documents, clinical study reports and other documents and plans as appropriate
Manage the cross functional team and CRO/vendor(s) related to all aspects of clinical trial operations
Perform and document study level Sponsor Oversight of outsourced clinical activities
Communicate study-status, cost and issues to ensure timely decision-making by senior management
Oversee/collaborate on and contribute to inspection readiness activities that support audits and regulatory inspections related to clinical trial conduct
Provide oversight and mentorship to assigned Clinical Trial Managers and Clinical Trial Associates by providing clinical operations and functional area expertise
Here's What You'll Bring to the Table:
Minimum of BA/BS with at least 8-10 years of trial and clinical program experience, including at least 4 years of independent clinical trial management experience and full trial life cycle experience (e.g., start-up, conduct, closure). Advanced degree preferred.
Experience leading adaptive or otherwise complex global clinical trials desired
Robust experience in early and late phase global drug development
Multi-dimensional Clinical Operations background with capability of devising plans for operational challenges such as site activation, subject enrollment, monitoring oversight, protocol deviation management, data cleaning, etc.
Impellam Group and its brands are equal opportunity employers committed to diversity and inclusion.
Impellam Group is an Equal Opportunity Employer. All qualified applicants will receive consideration without regard to race, color, religion, gender, national origin, age, disability, veteran status, or any other factor determined to be unlawful under applicable law.
Contact Consultant:
Rebecca Schopfer
Thank you,
your application has been submitted
Back to job search