Contract Manufacturing Manager - new job in North Chesterfield, US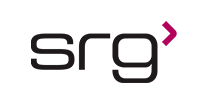 TITLE:
Contract Manufacturing Manager
Title: Contract Manufacturing Manager
Reports To: Head of Contract Manufacturing, North America
Location: Richmond
Indivior is a global specialty pharmaceutical company with a 20-year legacy of leadership in patient advocacy, health policy and evidence-based best practice models that have revolutionized modern addiction treatment. The name is the blend of the words individual and endeavor, and the tagline "Focus on you" makes the company's commitment clear. It represents and empathizes with the often-difficult journey each individual patient takes to overcome the challenges of addiction – a chronic relapsing disease.
Indivior is dedicated to transforming addiction from a global human crisis to a recognized and treated chronic disease. The Indivior logo radiates its patient-focused, holistic focus on expanding access to quality treatment for addiction worldwide. The company has a strong pipeline of products and candidates designed to both expand on its heritage in global opioid dependence and address other chronic diseases of addiction – including opiate overdose, alcohol use disorders and cocaine intoxication - as well as related mental health disorders such as schizophrenia.
POSITION SUMMARY:
The Contract Manufacturing Manager is responsible for the oversight of external manufacturing/packaging activities and day-to-day business management of assigned Contract Manufacturing Organization (CMO) relationships with accountability for ensuring supply of product to patients on-time and for driving continuous improvement in risk, performance, quality and total cost.
The Contract Manufacturing Manager has accountability for the relationships and outcomes of the assigned Indivior CMOs. This role will help strengthen relationships with Indivior CMOs and drive process improvements to deliver a competitive business advantage to internal and external stakeholders.
ESSENTIAL JOB RESPONSIBILITIES:
The responsibilities of this position include, but are not limited to, the following:
Providing leadership and day to day management of the assigned Indivior external manufacturing and packaging CMOs.
Ensuring the on time and quality supply of all contract manufactured and/or packaged finished product from Indivior CMOs.
Developing a right first-time culture with internal stakeholders and CMOs to avoid undesirable events in the future.
Taking lead in coordinating resources across R&D, Quality, Regulatory, Supply Planning, Logistics and Manufacturing Technology for the successful implementation and ongoing management of pharmaceutical finished product manufactured and packaged with CMOs.
Implementing, monitoring and delivering against key procurement metrics in support of improving team, CMO and company performance.
Ensuring all required contracts and agreements are in place with our manufacturing and packaging CMOs to protect Indivior supply and minimize business risk.
Ensuring effective management of strategic CMOs with view to building long term strategies.
Developing appropriate CMOs relationships, including strategic alliances between key CMOs and internal stakeholders.
Coordinate joint operations and business review meetings with each CMO at defined frequencies to monitor and improve performance.
In collaboration with R&D and the Supply organization, ensuring that development (NPD/EPD) projects are delivered on-time and are on an appropriate path for optimal commercialization. Take ownership for commercial aspects of new product development projects utilizing CMOs for manufacturing and packaging.
Financial – Active setting, monitoring and delivery of cost improvement and containment targets to support business growth. Continually identifying new opportunities for cost reduction across their portfolio.
Business Continuity Planning – Creating, maintaining and implementing effective business continuity plans to ensure patient supply of product.
Ensures compliance to all company policies and government laws.
Creating a highly performing virtual team to maximize the benefits and reduce the risks associated with Indivior's CMO network.
Ensuring the supply of product to Indivior patients; meeting all quality, performance, and cost objectives.
Improving the working linkages between R&D, Quality, Regulatory, Supply Planning, Logistics, Manufacturing Technology and external manufacturing organizations to ensure new products are commercialized in a sustainable manner that achieves business growth objectives.
MINIMUM QUALIFICATIONS:
BA/BS in Life Sciences, Business, Finance, Engineering, Supply Chain, Operations or other related fields.
Minimum of eight (8) years of combined experience within the pharmaceutical industry in the areas of manufacturing, direct material sourcing, quality, logistics, alliance or external manufacturing management or similar technical functions.
Minimum of five (5) years of demonstrated successful experience directly managing pharmaceutical contract manufacturing and packaging organizations.
Professional certifications desired in Lean Sigma, Project Management or related areas.
TRAVEL
Ability to travel up to 15%
COMPETENCIES/CONDUCT:
In addition to the minimum qualifications, the employee will demonstrate:
Ownership and accountability, delivering on commitments.
Customer focused approach, both internally in support of other Indivior functions and, externally, to drive business decisions.
Leading by example across the Indivior business.
Active relationship management to build strong mutually beneficial relationships with Indivior CMOs and internal functions.
Advanced influencing and persuading skillset to create mutually positive outcomes with CMOs and internal stakeholders alike.
Superior project management skills and mindset to bring numerous functions, workstreams and external providers together in a manner that ensures supply of product delivering maximum benefits in risk management, quality, performance and total cost.
BENEFITS:
Indivior is committed to providing a culture driven by guiding principles and top-tier benefits that match the importance of the work we do. The Indivior experience includes
3 weeks' vacation plus floating holidays and sick leave
401(k) and Profit Sharing Plan- Company match of 75% on your first 6% of contributions discount and profit sharing contribution equal to 4% of your eligible pay
U.S. Employee Stock Purchase Plan- 15% Discount
Comprehensive Medical, Dental, Vision, Life and Disability coverage
Health and Dependent Care Flex Spending options
Adoption assistance
Tuition reimbursement
Leverage Concierge/personal assistance services
Voluntary benefits including Legal, Pet Insurance and Auto/Home coverage
Gym, fitness facility and cell phone discounts
Our Guiding Principles, Core Values and Vision provide a culture that unites and guides our employees.
GUIDING PRINCIPLES:
Indivior's guiding principles are the foundation for each employee's success and growth. Each employee is expected to demonstrate understanding and adherence to our guiding principles in their everyday performance.
The duties and responsibilities identified in this position description are considered essential but are not limited to only those outlined. The employee may perform other functions that may be assigned. Management retains the discretion to add or change the duties of this position at any time.
SRG is an Equal Opportunity Employer - All qualified applicants will receive consideration without regard to race, color, religion, gender, national origin, age, disability, veteran status, or any other factor determined to be unlawful under applicable law.
Contact Consultant:
Setareh Ghaznavi
Thank you,
your application has been submitted
Back to job search