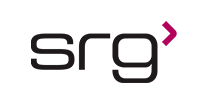 MEDICAL AFFAIRS MANAGEMENT (EXPERT)
7-month renewable contract
JOB DESCRIPTION
Operational Excellence and Project Management in Global Medical Affairs (GMA), Oncology SBU is a global function which partners and collaborates with the MA Teams and Key Stakeholders (internal and external) to assist in achieving short and long term strategic goals while adhering to "LIFE" values (leadership, integrity, flexibility, efficiency).
POSITION SUMMARY
The Senior Contract Operations Excellence & PM Manager position is accountable for compliant and high quality management of GMA company-sponsored studies (both non and interventional), Investigator Initiated Research (IIR) and Investigator-Sponsored Collaborative Studies (ISCS) data acquisition projects, and Expanded Access Programs (EAPs).
DUTIES & RESPONSIBILITIES
1. Lead all aspects of clinical studies from planning to execution. Assigned studies include interventional, non-interventional and data acquisitions within Global Medical Affairs Oncology SBU.
2. Overall accountable for study management of assigned studies, serve as primary contact for CRO. Lead and manage client's multi-disciplinary cross functional team in all aspects of studies activities including but not limited to site start up, CRO/vendor selection and management, study-specific timelines and study execution.
3. Coordinate for fair market value assessment of study budgets; initiate and manage contracting process. Liaise with appropriate Bayer internal protocol review committees to ensure timely review, response and finalization of the protocol and protocol amendment.
4. IIR and/or ISCS data acquisition projects. Responsibilities include chair conference calls, coordinate between Bayer team and IIR-sponsors on activities such as data review, query resolution and independent review of imaging scans, when applicable. Develop and manage overall project timelines.
5. Support GMA Medical Leads on overall delivery of the data generated from Oncology Non-Interventional Studies (NIS). Responsibilities include, but not limited to, monitor country/site selection and activation process, contribute in CRF design and review, study budget management, support Medical Leads on clinical data consistency review to ensure that data issues raised during medical and DM data review are adequately queried and resolved.
6. Manage study drug forecasting. Liaise with Clinical Supplies Management to ensure drug supply planning, labeling and distribution are executed timely and within applicable country and regional guidelines.
7. Assist and/or lead in executing Expanded Access Programs within Oncology MA. Responsibilities include collaborate with country affiliates and Medical Experts as appropriate to ensure timely alignment and execution of country specific processes including permit license application, commercial product transition plan, and Real World Data (RWD) data generation when applicable.
REQUIREMENTS/PREFERENCES
Education Requirement(s):
• Bachelor's degree required; life science preferred.
• Masters in Science or Business Administration - preferred.
SKILL & COMPETENCY REQUIREMENTS
• Extensive (7+ years) study management experience involving Phases 2 & 3 studies from planning through regulatory submission; regulatory submission experience a plus.
• Understanding of the connection between protocol endpoints, study design, CRF design and data collection; clinical science backyard a plus
• At least 5 years Oncology experience (can be outside of industry).
• Strong written, organizational, and computer (e.g. Excel, power point) skills.
• Excellent interpersonal and communication skills as candidate will interact with Bayer cross functional team members as well as liaise with external academic networks and cooperative groups from all over the global.
Preferences: Medical Affairs experience preferred
IMPORTANT NOTE for POTENTIAL US CANDIDATES: Our client expects its colleagues to be fully vaccinated against COVID-19. Colleagues are also expected to disclose their vaccination status and if fully vaccinated, provide proof of vaccination status to Occupational Medicine. Our client defines fully vaccinated in alignment with CDC which is two weeks after completing the two-dose vaccine regimen or two weeks after completing the one-dose regimen. Additionally, colleagues are also required to comply with state, local and customer requirements.
#LI-KJ1
SRG is an Equal Opportunity Employer - All qualified applicants will receive consideration without regard to race, color, religion, gender, national origin, age, disability, veteran status, or any other factor determined to be unlawful under applicable law.
Contact Consultant:
Kathryn Johnson
Thank you,
your application has been submitted
Back to job search