Research Associate (Entry)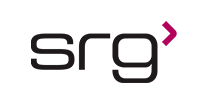 RESEARCH ASSOCIATE (ENTRY)
7-month renewable contract
JOB DESCRIPTION
The Nucleic Acid Technologies Team is seeking a highly-motivated contractor at the Research Associate-Entry level with strong molecular biology skills. The Nucleic Acid Tech team develops and supports complex sequencing applications and custom gene expression analytics that enable innovative product discovery and development throughout the Crop Science Division. The successful candidate will support the Nucleic Acid Technologies team by performing molecular biology techniques on samples submitted to the team under the supervision of senior members.
Requirements:
Candidates must have a minimum of a Bachelor's degree in biology, molecular biology, biochemistry or related field.
Candidates must have working knowledge and experience with DNA and RNA isolation, PCR, and RNA handling.
Candidate must be agile and able to operate successfully in team environments to deliver results in a timely manner.
Attention to detail and strong communication skills are required.
Preferences:
Preferred candidates will have experience with multichannel pipetting, automated liquid handlers (e.g. Biomek, Tecan, or Mantis), RT-qPCR, and next gen sequencing protocols.
The successful candidate will run routine assays and/or sequencing library construction in a fast-paced lab environment according to established protocols in compliance with our ISO quality management system.
Additional normal daily activities may include the following: maintaining equipment and lab inventory; word/excel data entry and LIMS database management; and submitting routine reports. Contractors may be asked to complete independent projects alongside routine work. Other duties may be required as necessary.
IMPORTANT NOTE for POTENTIAL US CANDIDATES: Our client expects its colleagues to be fully vaccinated against COVID-19. Colleagues are also expected to disclose their vaccination status and if fully vaccinated, provide proof of vaccination status to Occupational Medicine. Our client defines fully vaccinated in alignment with CDC which is two weeks after completing the two-dose vaccine regimen or two weeks after completing the one-dose regimen. Additionally, colleagues are also required to comply with state, local and customer requirements.
SRG is an Equal Opportunity Employer - All qualified applicants will receive consideration without regard to race, color, religion, gender, national origin, age, disability, veteran status, or any other factor determined to be unlawful under applicable law.
Contact Consultant:
Kathryn Johnson
Thank you,
your application has been submitted
Back to job search