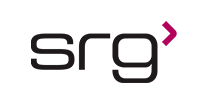 Our Client is an exciting biotech startup attacking cancers from a different and logical angle currently in a Phase 3 registrational trial for our first indication: locally advanced pancreatic cancer. Their therapy platform utilizes approved chemotherapeutics with validated mechanisms of action and well-established safety and side effect profiles, with the goal of increasing their efficacy, improving their safety, and widening their therapeutic window. They have secured FDA Orphan Drug Designation in our first two indications: pancreatic cancer and bile duct cancer (cholangiocarcinoma). Their previous studies demonstrated a median overall survival of 27.9 months versus expected survival of 12-15 months in patients receiving only intravenous (IV) systemic chemotherapy. Their Phase 3 trial is 40% enrolled as of April 30, 2021 and they plan to further build out the platform within the next several months.
Sr./Clinical Trial Manager Job Description
We are seeking an experienced Senior Clinical Trial Manager/Clinical Trial Manager to successfully manage and execute one or more clinical trials/programs with minimal supervision: a candidate who is a hands-on leader who understands the fast-paced start-up environment and can manage all aspects of our clinical development including handling the needs of a Phase 3 pancreatic cancer randomized trial, upcoming Phase 2/3 bile duct cancer trial, and other upcoming oncology trials. Being resourceful with excellent problem-solving skills is key. Must be able to manage all clinical operational aspects of a clinical trial/program from site selection, startup, enrollment, maintenance, and close-out. Must be attentive to detail and able to contribute to writing study protocols, informed consent forms, study manuals, develop SOPs, etc.
This position will have at least 2-4 direct reports and report to the Director of Clinical Operations and Research with high potential for growth opportunity.
Responsibilities:
Overall management of multi-center oncology trials conducted by the company- Responsibilities include:

Become a subject matter expert on clinical trial protocols
Respond to questions from Study Sites regarding protocol and study conduct as they arise
Overseeing patient enrollment including enrollment goals and timelines
Overseeing data collection and monitoring

Submissions and communications to/with IRBs/ECs
Work with internal and external teams including, but not limited to, safety, regulatory affairs, statisticians, CROs, and others as necessary
Coordinate communication with Data Monitoring Committee/Data Safety Monitoring Board and organize regular meetings
Maintain Clinical Research Project status and present updates to company's weekly meetings and to management as needed
Establish study/program milestones and ensure accurate tracking and reporting of study/program metrics and timelines, and critical study activities
Develop and maintain enrollment and budget forecasts
Oversee team of 2-4 employees and contractors (i.e., Clinical Assistants, Clinical Research Associates, Clinical Specialists, Monitors, etc.)
Manage CROs and third-party vendors to ensure delivery against contracted scope of work and budget
Participate in selection of CRO and vendors including development of RFPs, budget negotiations and management
Develop and Finalize ICFs, protocols/amendments, IB, site budget/CTA and contribute to IND filings
Oversight and project management of individual studies as well as relevant program related activities with minimal supervision including managing team meetings (Agendas, Minutes, Action Items, Follow Up)
Develop study plans, including vendor oversight, risk, safety, communication
Provide supervision, coaching and mentoring, and contribute to hiring new staff
Proactively identify risks, develop and implement mitigation strategies
Oversee other clinical studies/goals in the future as determined by the company
Other assignments may be added in the future
Required Education:
Bachelor's degree in a scientific or healthcare discipline
Required Experience:
Minimum of 6-10 years of experience in clinical research including oncology experience (sponsor or CRO)
At least 4 years clinical trial management experience
Experience in clinical trials and clinical data analysis within the industry
Experience in managing employees
Required Skills:
Ability to read, analyze, and interpret complex clinical data
Excellent communication skills, organization skills, and attention to detail
Excellent computer literacy skills
Efficiently prioritize multiple tasks and utilize time management
Ability to work well with a small team and an independent self-starter
Ability to take the lead and responsibility on multiple projects as well perform the entire spectrum of work as needed
Able to manage large databases and maintaining paper and electronic documents
Ability to work well under pressure and time constraints for competing priorities
Well-developed focus, and teamwork skills
Smart, efficient, and even- tempered
Self-motivated and able to thrive in a fast-paced, start-up environment
Energetic, forward-thinking, and creative
High ethical standard and appropriate professional image
Analytical ability, technical skills, good judgment, and project management experience
Possess the ability to see a larger picture perspective and is well versed in the different aspects of the company operation
Must have exceptional leadership skills, including motivation and delegation
Essential Mental/Physical Functions:
Sit for extended periods of time using a computer or phone
Share a workspace and maintain good order
Lift up to 20 lbs. infrequently
Work alone or with others in a small office environment
Travel to clinical sites as necessary this position is an in-house position but may require some travel (<20%) to clinical site
Equipment/Software Used:
PC proficiency
Microsoft Office (Word, Excel, PowerPoint, and Outlook)
Various EDC systems (i.e., MediData)
Office Equipment (scanner, copier, phones)
SRG is an Equal Opportunity Employer - All qualified applicants will receive consideration without regard to race, color, religion, gender, national origin, age, disability, veteran status, or any other factor determined to be unlawful under applicable law.
#LI-DW1
Keywords: clinical trial manager, ctm, clinical research
Contact Consultant:
Danielle Wilson
Thank you,
your application has been submitted
Back to job search