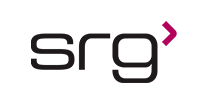 BIOLOGIST (ENTRY-LEVEL)
6-month renewable contract
JOB DESCRIPTION
SRG is seeking a lab analyst with experience in molecular biology for Genetic Compositional Analytics in Regulatory Sciences. The Genetic Compositional Analytics Team is a fast-paced, timeline-driven, team oriented environment that requires collaboration, strong attention to detail, and a mandatory adherence to strict Good Laboratory Practices (GLP).
This individual will play a critical role in the molecular detection laboratory to deliver quality product safety data.
This position will be responsible for executing various lab techniques such as DNA extraction, PCR detection, and data QC daily with the use of automated equipment and electronic systems. This position will also be responsible for identifying opportunities for system or process improvements, assisting in onboarding of new technologies or methods, and assisting in the onboarding of new team members into the production workflow.
The successful candidate must be self-motivated and will thrive on meeting production challenges. They should demonstrate effective problem-solving skills, communicate effectively within a team, remain agile between lab production functions and execution of experiments related to troubleshooting, optimization, or new technology implementation and possess the ability to build productive team and
partner relationships.
Responsibilities:
Adhering to lab and safety protocols, while maintaining compliance and detailed record keeping.
Generating high-quality molecular data required for regulatory approvals.
Performing routine to complex lab process troubleshooting.
Running and troubleshooting of laboratory automated equipment.
Regular housekeeping duties including but not limited to stocking, reagent preparation, inventory management, automation maintenance, and waste disposal.
Required Qualifications:
Bachelor's Degree in area of biological sciences with 0-1 years of experience in a laboratory setting.
Desired Qualifications:
Bachelor's Degree in area of biological sciences with 1-2 years of experience in a laboratory setting.
Experience and appreciable level of independence and troubleshooting of the following – DNA extraction and isolation (particularly from plant materials).
TaqMan chemistry for end-point or qualitative PCR.
Automated liquid handling system(s) or other lab automation.
Electronic / digital tools for data documentation and project tracking (LIMS, Electronic LaboratoryNotebook).
GLP, ISO 9001 Quality Management System work experience.
IMPORTANT NOTE for POTENTIAL US CANDIDATES: Our client expects its colleagues to be fully vaccinated against COVID-19. Colleagues are also expected to disclose their vaccination status and if fully vaccinated, provide proof of vaccination status to Occupational Medicine. Our client defines fully vaccinated in alignment with CDC which is two weeks after completing the two-dose vaccine regimen or two weeks after completing the one-dose regimen. Additionally, colleagues are also required to comply with state, local and customer requirements.
#LI-KJ1
SRG is an Equal Opportunity Employer - All qualified applicants will receive consideration without regard to race, color, religion, gender, national origin, age, disability, veteran status, or any other factor determined to be unlawful under applicable law.
Contact Consultant:
Kathryn Johnson
Thank you,
your application has been submitted
Back to job search