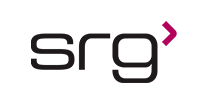 QUALITY CONTROL ANALYST
1 year renewable contract
JOB DESCRIPTION
This position is in the Quality Assurance department and the incumbent will be expected to continuously learn Quality Assurance systems, manufacturing, and effectively engage in relationships with peers in the laboratories, Manufacturing/Production and personnel in other departments as needed. Once the incumbent is assigned specific products on which to perform the quality assurance tests, or provide development or troubleshooting, the incumbent will have considerable impact on results from his/her work. Material can be rejected and manufacturing procedures can be altered significantly either in schedule changes or in process itself. Perform analysis on raw materials, intermediates, purified water systems, environmental monitoring and finished products, following prescribed procedures to provide the information base leading to raw material/intermediates/product disposition. Assist in troubleshooting and problem solving as directed, within the Microbiology area; focus is on Microbiological testing.
*Candidate Must Be Able To Work Other Shifts As Needed*
6am - 2:30pm - 8am-4:30pm (due to COVID hours may change)
DEPARTMENT/TEAM DESCRIPTION
Microbiology Team working in a fast paced environment, supporting manufacturing and packaging of OTC Drug and Nutritional products, across multiple shifts, by performing all aspects of Microbiological testing.
POSITION DUTIES & RESPONSIBILITIES
• Perform standard qualitative and quantitative analysis on: purchased raw materials, in-process products, pure drug substances and finished pharmaceutical preparations employing standard procedures, in accordance with approved testing procedures of the client, the National Formulary (NF) and the United States Pharmacopoeia (USP).
• Utilize standard "bench" microbiological aseptic technique.
• Maintain records of all analysis information of assigned products on data sheets for permanent file and proper entry of information on laboratory forms.
• Evaluate all data obtained from analysis; if discrepancy or deviation occurs, consult with Supervisor and recommend additional testing if necessary.
• Adhere to the pertinent aspects of Corporate and plant safety programs and adhering to GMP's, ISO standards or other regulations.
• Assist in investigating non-compliance investigations.
• Assist with troubleshooting analytical methodology and instrumentation malfunctions.
• Perform special assignments as directed by supervisor.
• Assist in validation of manufacturing and production lines and equipment pertinent to microbiology (e.g. equipment and room cleaning validation).
• Prepare microbiological testing media/diluents.
• Perform testing of water samples from Purified (Reverse Osmosis) Water, USP systems.
• Perform microbiological environmental monitoring in production areas and in the Microbiology Laboratory.
REQUIREMENTS
• Bachelor's degree in Chemistry, Biology, Pharmacy, or related 4 year science degree required.
Skill & Competency Requirements:
• At least 1 year of lab experience is required:
• Assigned within the Microbiology area and/or previous experience in microbiology processes is preferred.
• Knowledge, practical application, and understanding of microbiology are necessary to perform the functions of this position.
• Good documentation practices.
• Ability to work collaboratively in a team-based environment is required.
• Good working knowledge of personal computer skills are required.
• Working knowledge of aseptic techniques, environment monitoring methods, Gram staining and microbiological test methods is required.
• Competencies required: analytical problem solving, work within established policies and procedures, effective written and interpretive communication skills, and organization and planning skills.
Preferences:
• A working knowledge of statistics, data processing and good manufacturing practices is desirable.
• A thorough understanding of National Formulary (NF); United States Pharmacopoeia (USP); and European Pharmacopoeia (EP) testing procedures, as well as, US Pharmaceutical Industry Good Manufacturing Practices (GMP's), quality control methods and procedures preferred.
Travel Requirements: (if applicable)
IMPORTANT NOTE for POTENTIAL US CANDIDATES: Our client expects its colleagues to be fully vaccinated against COVID-19. Colleagues are also expected to disclose their vaccination status and if fully vaccinated, provide proof of vaccination status to Occupational Medicine. Our client defines fully vaccinated in alignment with CDC which is two weeks after completing the two-dose vaccine regimen or two weeks after completing the one-dose regimen. Additionally, colleagues are also required to comply with state, local and customer requirements.
#LI-KJ1
SRG is an Equal Opportunity Employer - All qualified applicants will receive consideration without regard to race, color, religion, gender, national origin, age, disability, veteran status, or any other factor determined to be unlawful under applicable la
Contact Consultant:
Kathryn Johnson
Thank you,
your application has been submitted
Back to job search