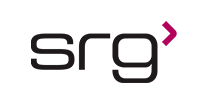 JOB TITLE RESEARCH ASSOCIATE
6-month renewable contract
JOB DESCRIPTION
Conducts extensive analysis and report to management on key findings of market research initiatives conducted for major biotechnology, pharmaceutical, and healthcare organizations. May require a bachelor's degree in area of specialty and experience in the field or in a related area. Has knowledge of commonly-used concepts, practices, and procedures within a particular field. Relies on instructions and pre-established guidelines to perform the functions of the job. Works under immediate supervision. Typically reports to a supervisor or manager. 1-3 Years of Experience.
Minimum level of education: Associate's degree.
This position is in Precision Genomics' St. Louis Production Genotyping lab. The candidate will be working collaboratively with a large production team of FTE's and contractors to deliver daily and weekly genotyping targets under tight deadlines. The candidate will primarily be responsible for operating manual and automated lab processes in a DNA Extraction lab. The role may also include additional various tasks in sample receiving, qPCR, general lab stocking, and supply upkeep.
This role is open for the following shift:
Monday-Thursday, day shift (approx. 2pm-12am)
*Must be able to lift 40 lbs.
Desired skills for the ideal candidate:
1. Demonstrate reliability: This is a business-critical position to keep our lab running 7 days a week across multiple shifts. The candidate must be a reliable presence on this shift. Position may require flexible or off shift hours during peak times.
2. High throughput/production/sample management: Our lab processes 2+ million samples per year with fast turn-around times. Any experience handling a large number of samples daily (lab, etc.), or in a fast-paced environment (retail, food service, etc.) is a plus. Experience with LIMS is a plus.
3. Automation/mechanical aptitude: The candidate must be comfortable running and troubleshooting automation independently with little guidance on this shift. Biologists with engineering/technical aptitudes are encouraged to apply.
SRG is an Equal Opportunity Employer - All qualified applicants will receive consideration without regard to race, color, religion, gender, national origin, age, disability, veteran status, or any other factor determined to be unlawful under applicable law.
Contact Consultant:
Kathryn Johnson
Thank you,
your application has been submitted
Back to job search