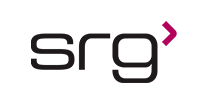 QUALITY CONTROL ANALYST
6-month renewable contract
JOB DESCRIPTION
Department: QC RM Chemistry
The QC Raw Material Chemistry group is responsible for laboratory assay testing of raw materials, water, in-process drug substance, and drug product to ensure quality.
The candidate will perform documentation review, author standard operating procedures and reports, and perform compendial tests.
Responsible for performing routine Quality Control chemistry testing, drafting SOP, and drafting laboratory reports.
• Perform review of laboratory testing data.
• Drafting new SOP and revising existing SOP.
• Performing assessment of compendial harmonization and draft summary reports.
• Document, compile, sort, and archive cGMP data records.
• Perform chemistry testing including compendial and HPLC assays.
• Operate analytical instruments including pH, Conductivity meters, particle counters, Total Organic Carbon, HPLC.
Education Requirement(s):
• Minimum Education: Bachelor's Degree in chemistry or related field.
• Minimum Experience: 2 year of experience in pharmaceutical or related industry or an equivalent combination of education and experience. Minimum 1+ years of experience in quality control testing.
Skill & Competency Requirements: (list 3 to 5 non-negotiable items such as years of experience, industry of preference, specific knowledge items, professional certifications, skills, abilities, etc.)
• Able to operate basic laboratory equipment such as pH meters and analytical balances.
• Able to operate HPLC instrument.
• Experienced with cGMP processes.
Preferences:
• Prior experience working in a chemistry laboratory environment is preferred.
• Experience in operating HPLC and other laboratory instrumentations.
• Experience in generating standard operating procedures and reports.
Travel Requirements: (if applicable)
• None
IMPORTANT NOTE for POTENTIAL US CANDIDATES: Our client expects its colleagues to be fully vaccinated against COVID-19. Colleagues are also expected to disclose their vaccination status and if fully vaccinated, provide proof of vaccination status to Occupational Medicine. Our client defines fully vaccinated in alignment with CDC which is two weeks after completing the two-dose vaccine regimen or two weeks after completing the one-dose regimen. Additionally, colleagues are also required to comply with state, local and customer requirements.
#LI-KJ1
SRG is an Equal Opportunity Employer - All qualified applicants will receive consideration without regard to race, color, religion, gender, national origin, age, disability, veteran status, or any other factor determined to be unlawful under applicable law.
Contact Consultant:
Kathryn Johnson
Thank you,
your application has been submitted
Back to job search