Pharmacovigilance Compliance Specialist - new job in Richmond, US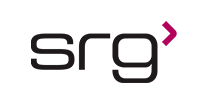 Working as part of the SRG team, the Pharmacovigilance Compliance Specialist will work with a multidisciplinary team to help standardize clinical development and medical affairs/Safety activities within and across programs through preparation of SOPs and personnel training. Specifically, the candidate will develop or oversee the development, maintenance and roll out of processes and procedures to ensure alignment with current best practice guidelines, regulation updates and requirements related to audit corrective actions and a Corporate Integrity Agreement and may assist with training responsibilities. The candidate will support internal and external audits, regulatory inspections, and CAPA plans.
Here's What You'll Do:
Contribute to the monitoring of the Pharmacovigilance (PV) System to ensure effective processes and regulatory compliance through the compilation and development of the monthly PV System Performance Report

Develop and participate in the preparation of PV specific periodic metrics related to Key Performance Indicators, Quality Incident Investigations, CAPAs, audits and inspections outcomes

Compile, analysis, and trend pharmacovigilance compliance data including root cause assessments, gap analysis and effectiveness of improvement plans (as necessary)

Identify areas for process improvement or possible training requirements and updates

Track and trend aspects of the PV Quality System and provide reports to management identifying risks and trends on a routine basis

Perform quality control reviews of periodic aggregate safety data and other safety information to assure appropriate level of quality and accuracy

Ensure the accuracy, completeness, and audit readiness of PV Metrics, KPIs, and QPIs

Support Product Safety & PVG activities for audits and inspection readiness planning and provides ongoing support during the management of internal audits and health authority inspections

Monitor and review systems and procedures for adherence to regulatory compliance, quality improvements, efficiency and industry best practices
Here's What You'll Bring to the Table:
Bachelor's degree in healthcare/scientific related field

Minimum of 5 years of relevant experience in Pharmacovigilance/Clinical Research with a minimum of 2 years in PVG compliance and quality

A proven track record in pharmacovigilance with several examples of supporting pharmacovigilance related compliance and quality activities

Expert knowledge of regulatory requirements pertaining to GVP, which may include working knowledge of safety reporting in clinical trials, post marketing surveillance, case processing and reporting to Regulatory Authorities globally

Solid experience in quality systems, safety systems and tracking metrics, compliance monitoring

Direct experience and knowledge of case processing/ case management and data quality review is required
SRG is an Equal Opportunity Employer - All qualified applicants will receive consideration without regard to race, color, religion, gender, national origin, age, disability, veteran status, or any other factor determined to be unlawful under applicable law.
Contact Consultant:
Shari Hulitt
Thank you,
your application has been submitted
Back to job search