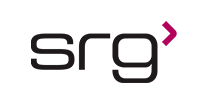 Job Title: Analytical Operations - III
1 year - Renewable Contract or potential for conversion
Onsite training and excellent benefits.
DAY SHIFT AVAILABLE
Location: Santa Monica, CA
Description:
Responsibilities and Duties
• Contribute to analytical lab operations activities that support product understanding of cell therapy products
• Implement critical reagent selection, preparation and qualification procedures to enable consistent method performance, coordinate transfer of all critical reagents, including cell lines. Prepare and qualify new lots of reagents for use within Analytical Development.
• Coordinate with Analytical Development teams and maintain cell lines as needed for method development
• Track critical reagents and cell lines, provide cross training, user training on instruments, sample analysis, data analysis as it relates to critical reagent qualification.
• Execute testing using flow cytometry, immune- or PCR-based assays and perform cell culture on a regular basis to enable critical reagent qualification.
• Perform data analysis, data review, and data reporting, trouble shoot if necessary
• Use good documentation practices (GDP) to document laboratory activities and ensure data integrity. Maintain accurate documentation of experiments in ELN.
• Assist in drafting, review and editing of technical documents
• As needed maintain, calibrate and operate instruments associated with testing including flow cytometers, spectrophotometers, thermal cyclers.
• Assist with laboratory administrative duties and maintain 5S
• Additional responsibilities may be assigned to reflect changes in business process
Requirements
• MS degree in the field of Biological Sciences with 1+ years of experience or
• BS degree in the field of Biological Sciences with 3+ years of experience or
• High school diploma and 9+ years of experience
Additional Qualifications
• 2+ years flow cytometry/ELISA in academia or industry, including 6+ color flow experiences.
• Technical expertise in flow cytometric/ELISA instruments trouble shooting, proficient in flow cytometry software such as FlowJo, FACSDiva, CytExpert, FACS Express, etc.
• Basic immunology knowledge, hands on experience in cell culture, knowledge in PCR, ELISA and cell sorting
• Previous experience with cell therapy products is a plus.
• Experienced with using Microsoft Office (Word, Excel, PowerPoint).
• Experience with JMP is a plus.
• Excellent communication skills as well as strong problem solving and analytical skills, ability to work in a matrix environment.
SRG is an Equal Opportunity Employer - All qualified applicants will receive consideration without regard to race, color, religion, gender, national origin, age, disability, veteran status, or any other factor determined to be unlawful under applicable law.
#LI-SR1
Contact Consultant:
Sam Royall
Thank you,
your application has been submitted
Back to job search