Sr. Clinical Project Manager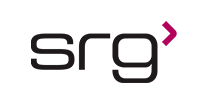 Senior Clinical Project Manager – Phase III
This is an outstanding opportunity to join a great Raleigh/Durham area biotech focused within the Cell & Gene Therapy Space. Cell & Gene Therapy experience is not required.
This is a fantastic team and wonderful work environment. The company is well established, and this position will be focused on the leadership of a Phase III study.
We are seeking someone in the Raleigh/Durham region as weekly visits to the office is expected.
Job Responsibilities of the Senior Clinical Project Manager:
Responsible for managing approved study budget(s)
Develops and oversees study operational plan(s)
Assists with protocol design and strategy and medical issue resolution for assigned protocols
Participates in study data review and assists with patient narrative writing and other data review activities as assigned
Contributes significantly to relevant study documentation including clinical protocols, statistical analysis plan, and clinical study reports
Proactively identifies project risks and resolves with some supervision
Participates in the selection of Investigators and vendors
Ensures assigned studies adhere to all applicable regulations and requirements relevant to the study phase, design and/or use of data
Assists with maintaining metrics such as patient status and timelines for various activities pertaining to the clinical development program.
Maintain close communication with all clinical patient sites for follow-up on patients at all stages of the clinical trial process, answering questions and escalating items to appropriate parties as required.
Responsible for collection, dissemination, and/or tracking of final regulatory documents into appropriate archive systems as required.
Attends all site meetings and vendor meetings, phone and in/person, associated with ongoing clinical trials ensuring that proper follow up activities are identified and followed through on. May facilitate these meetings as required as lead project manager on certain sites or protocols.
Management of CRO's contracted services (regulatory, site management, etc) to ensure quality, timely performance and accountability on agreed to responsibilities, timelines, and budgets.
Qualifications of the Senior Clinical Project Manager:
Bachelor's Degree within a Science's Field of Study
8 years of Clinical Trials Experience
5 years of Clinical Trials Project Management Experience
SRG is an Equal Opportunity Employer - All qualified applicants will receive consideration without regard to race, color, religion, gender, national origin, age, disability, veteran status, or any other factor determined to be unlawful under applicable law.
Keywords: Sr. Clinical Project Manager, Clinical Project Manager, CPM, SCPM, CTM, Clinical Trials Manager, Clinical Trials Director, Project Manager, Project Director.
Contact Consultant:
Danielle Wilson
Thank you,
your application has been submitted
Back to job search