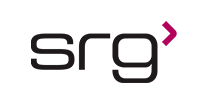 Scientist - Mid-Level
Six Month Contract - Renewable
JOB DESCRIPTION
Per our client's policy, individuals hired for this position must be fully vaccinated against COVID-19 unless otherwise prohibited by law. We comply with federal, state and local laws with regard to accommodations related to this policy.
DEPARTMENT/TEAM DESCRIPTION
Formulation Development (FD) department within Bayer Consumer Health R&D located in Morristown, NJ, is committed to developing best in class OTC products. FD develops pharmaceutical drug products in their final dosage forms such as tablets, softgels, liquids etc. Operationally, FD works very closely with departments such as Analytical Development, Tech Transfer, Clinical Supplies, Packaging, Regulatory, Medical & Marketing. Bayer FD has developed iconic brands trusted by millions of consumers such as Alka-Seltzer, Claritin, Aleve, One-A-Day Vitamins, MiraLAX, Afrin etc.
POSITION SUMMARY / REQUIREMENTS
The Scope for the PDV Scientist is to help design, review and test the future state Product Life Cycle Management (PLM) database system and include all global / local variations as well as project types (NPD, NPIs, MCMPs, etc.). The PDV scientist will liaison primarily between Formulation Development within the R&D and collaborate with external divisions such as Product Supply, Procurement, and Information Technology in designing a comprehensive database.
He/she should have required experience in cross-functional initiatives in pharmaceutical product development with a detailed knowledge of the end-to-end Formulation process, Product Lifecycle Management systems, Supply Chain systems, overall database functionality and understanding of Change Management processes within the pharmaceutical industry. He/she should monitor, analyze, troubleshoot, and rectify any quality or completeness issue with system data and processes. The PDV scientist must develop, run and analyze system reports to ensure data accuracy.
REQUIREMENTS: 1. Experience in database creation and maintenance (IT related expertise) AND 2. Experience in pharmaceutical and/or nutritional product development
POSITION DUTIES & RESPONSIBILITIES
? Serve primarily Formulation Development (FD) Department and work with other departments such as Medical, Regulatory etc., within R&D. In addition, collaborate with departments outside of R&D such as Product Supply, Procurement, etc.
? Collaborate with IT analyst(s) / developers to create and maintain a companywide Product Life Cycle (PLM) database. Demonstrated ability to design workflow systems, identify and apply the scientific aspects and communicate with all levels of personnel the results of projects.
? Contribute to Raw Material Management related to FD (especially introducing new raw materials) , Experimental Formula Development, Prototype Development, Physical Product Testing, Analytical Testing, Regulatory Compliance, Medical, Tox and Human Safety Reviews
? Must be flexible to adapt to different documentation requirements for different product categories such as drug products, dietary supplements etc., in different geographical regions.
? Full oversight and ownership of data accuracy and integrity through management of systems and information, enabling effective formulation change control process and business continuity.
? Material master management, data stewardship and governance, mandatory attributes in PLM, Global master data vs local master data, approval and change management process to update master data (supplier data, raw materials, etc.), end-of-life management and discontinuation of specific master data objects
? Define project stage gates, standardize various project types and workflows associated (USPJR, NPD, NPI etc.), entry and exit criteria for each stage gate, document management, dashboard and reporting
? Manage product changes, change execution, coordinate with R&D for major re-formulation changes, coordinate with regulatory on impact to dossier and registration for major changes
? Ensure continuity of the PLM system through the Formulation Change Control, and approval process
REQUIREMENTS/PREFERENCES
Education Requirement(s):
? Bachelor of Science in Information Technology and/or relevant Sciences
AND
? With at least 6 years of experience in designing infrastructure network systems with experience in pharmaceutical R&D such as Formulation and/or Manufacturing and/or Processing Development, ideally in a GMP environment
Skill & Competency Requirements: (list non-negotiable items such as years of experience, industry of preference, specific knowledge items, professional certifications, skills, abilities, etc.)
? Development of network systems for creating pharmaceutical databases
? Knowledge of pharmaceutical product development workflow typically followed in any pharmaceutical company formulating and manufacturing human drug products
Preferences: (list nice-to-haves such a specific knowledge items, certifications, skills, abilities, etc.)
? Information Technology/Pharmaceutical Industry working on product development with significant expertise in collaborating with various functions within R&D
? Ability to manage raw material specifications, regulatory agency inquiries/documentation related to product technical issues.
? Ability to work in a team-oriented environment and work independently in a changing environment.
SRG is an Equal Opportunity Employer - All qualified applicants will receive consideration without regard to race, color, religion, gender, national origin, age, disability, veteran status, or any other factor determined to be unlawful under applicable law.
Contact Consultant:
Bethany Wethington
Thank you,
your application has been submitted
Back to job search