Document Control Specialist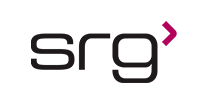 SRG is a global staffing and consulting firm and we are looking for a Document Control Specialist for a 3 month contract in Morrisville, NC!

The primary job assignment for the requested temporary help in QA/QC is to revise redlined documents in the document management system (EDMS), MasterControl. A marked up hardcopy will be provided to the temporary employee, who will make the needed changes in MasterControl, using Word.
The skills needed are:
1. Computer skills with a software program EDMS, preferably MasterControl, although experience with any EDMS is acceptable.
2. Computer skills with Word.
3. Attention to detail so that only the requested changes are made (no unintended changes) and the detailed multiple steps in the software program.
4. Organizational skills to track progress to the assignment on the status for each document.
5. Ability to work well with others; this assignment requires coordination across different internal groups.
SRG is an Equal Opportunity Employer - All qualified applicants will receive consideration without regard to race, color, religion, gender, national origin, age, disability, veteran status, or any other factor determined to be unlawful under applicable law.
Contact Consultant:
Kayla Sanford
Thank you,
your application has been submitted
Back to job search