QA Documentation Specialist III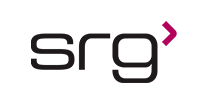 QA Documentation Specialist III
6 month contract
The Document and Training Specialist will become a trained "Super User" in our
electronic Quality Management System (eQMS), which contains a Document
Management Module and a Learning Management Module.
Document Management: This individual will be responsible for processing all
document change requests for the site on a day-to-day basis. This includes final
review and correction of documents for format errors, ensuring documents meet
defined minimum requirements in accordance with overarching procedures.
Learning Management: This individual will be the point person for ensuring new
hires at the Lexington site are properly entered into our electronic Learning
Management System. This involves working with the hiring managers and our QA
Training Coordinator to ensure appropriate onboarding trainings are defined and
assigned. This position may be responsible for providing user training of the
eQMS system and maintenance of training files.
Must have strong communication and interpersonal skills. Responsible for
supporting all groups on site and meeting processing deadlines as communicated.
Should be able to influence through effective communication and be flexible and
responsive to changes in priorities and planning. Expected to demonstrate
effective use of time, and handle multiple assignments simultaneously. Must be
capable of collaborating in a team environment.
? Strong attention to detail is required.
? Strong knowledge of MS Word and MS Excel is required. Understanding
of creating fillable forms in Adobe is a plus.
? Must be independent, self-motivated, organized, able to multi-task and
skilled in communication.
? GMP (Good Manufacturing Practices) experience required
? Suggests continuous improvement initiatives to ensure QA Operations
(specifically eQMS initiatives) meets key performance indicator goals.
? Generate complete, accurate, and concise documentation.
? Comply with safety guidelines, cGMPs and other applicable regulatory
requirements.
? Background in Quality Assurance document control
? Strong knowledge of MS Office and Adobe functionality
? Ability to plan, organize and execute on multiple documents and tasks simultaneously.
? Ability to work cross-functionally in a fast-paced team environment.
? Proven track record of being personable, energetic, responsive, empowering, inclusive, action-oriented,
accountable, and an effective communicator.
SRG is an Equal Opportunity Employer - All qualified applicants will receive consideration without regard to race, color, religion, gender, national origin, age, disability, veteran status, or any other factor determined to be unlawful under applicable law.
Contact Consultant:
Jennifer Law
Thank you,
your application has been submitted
Back to job search