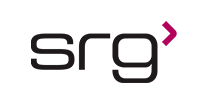 SRG is a global staffing and consulting firm and we are looking for a Second Shift Contract QC Lead Associate for a 12 month project for our client in Morrisville, NC!
The Contract QC Lead Associate I will support a broad range of analytical disciplines within the Quality Control laboratory. This position will perform testing in the QC Analytical Chemistry laboratory. The individual performs high throughput, right-first-time laboratory work to meet production schedules and project milestones and will work with minimal supervision. They are expected to follow procedures and have familiarity and proficiency with a wide variety of analytical methods and supporting data management processes. The individual effectively and efficiently manages complex or difficult tasks. Analytical disciplines common to the laboratory include, but are not limited to: Chromatography, HPLC, Concentration determination, pH, Total Organic Carbon, Gel based protein separation, IEF, Plate Based Assay, and conductivity. The position primarily works with or may take direction from peers within the department, but may work more independently according to the scheduled workload. Individuals in this role are expected to have expertise within the assigned disciplines and act as subject matter experts.
This position will be in the chemistry laboratory across multiple chromatographic disciplines.
MAJOR ACTIVITIES AND RESPONSIBILITIES:
Laboratory sample analysis and data management- 90%
Other (training, projects, housekeeping and related activities)- 10%
This position supports the manufacturing, revenue, and profit plans as they relate to the on-time and error free analysis of product and equipment related samples in the Quality Control Laboratory.
Other duties and responsibilities include:
Responsible for a broad range of laboratory support functions and procedures as assigned, demonstrating expertise in technical skills, disciplines, and procedures within assigned discipline area(s) Support all necessary laboratory and assay functions, including housekeeping, safety, logbook use and maintenance, equipment use and maintenance, method execution and data review.
Embrace lean lab and six sigma principles and applies them to laboratory processes
.Reviews technical data and provides expert review and input to new methods and revisions. Creates data reviews, summary reports, and provides expert interpretation of data.
Notifies management and initiates events (such as deviations) in the quality systems.
Prioritizes and organizes work to deliver assignment according to established schedules and deadlines. May coordinate logistics associated with laboratory testing or supporting documentation with others in group.
May provide technical services (such as preparing reports and initiating deviations) from preexisting templates.
Capable of meeting schedule RFT, high quality effort, taking initiative to communicate, coordinate, and adjust work efforts to achieve these objectives. Trainer within areas of proficiency.
Assists with deviations, lab investigations, procedure changes, method transfer planning.
May have some assigned project responsibilities, such as department representation, document development or review, troubleshooting, and protocol execution.
Contributes to achievement of team goals and sense of teamwork within unit and across department.
Identifies and solves problems while informing and consulting with area management.
Minimum Education Requirements: BS/BA in science, preferably in chemistry, biochemistry, pharmaceutical sciences, or related technical field
Desired Experience: 6-8 years related laboratory experience (3 years required with relevant MS degree)
SRG is an Equal Opportunity Employer - All qualified applicants will receive consideration without regard to race, color, religion, gender, national origin, age, disability, veteran status, or any other factor determined to be unlawful under applicable law.
Contact Consultant:
Kayla Sanford
Thank you,
your application has been submitted
Back to job search