Clinical Trials Management Associate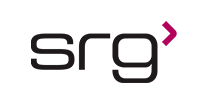 Job Title: Senior Clinical Trials Management Associate
1 yr. Renewable Contract or potential for conversion
Onsite training and excellent benefits.
DAY SHIFT AVAILABLE
Location: Foster City, CA (HYBRID Model okay)
*Subject to Vaccine Mandate*
Specific Responsibilities and Skills for Position:
- Must meet all requirements for Clinical Trials Management Associate (CTMA) position and must have demonstrated proficiency in all relevant areas
- Serves as the key biomarker operational contact with internal and external stakeholders, for successful implementation of biomarker strategy in (GS) and Collaborative (CO) programs
- Participate in multiple Phase 1-3 teams to manage biomarker implementation in clinical trials
- Plans and coordinates all operational activities required with the collection, delivery and analysis of biomarker samples within a clinical trial
- Provides sample management expertise to the Study Management Teams (SMTs)
- Accountable for ensuring biomarker samples collected are of good analyzable quality and are collected in adherence to the highest standards of ethics and informed consent.
- Collaborate with biomarker biology to translate sample processing and handling instructions from research setting to the clinical setting
- Primary interface for operational activities between the SMT and biomarker laboratory vendors; Provides the day-to-day operational management of biomarker vendors to ensure
delivery against contracted scope of work
- Able to prioritize multiple tasks, plan proactively, and accomplish goals using well-defined instructions
- Participate in or manage project meetings and conference calls with CROs, vendors, and multi-functional teams
- Able to anticipate obstacles and proactively develop solutions to achieve project goals
- Develop a general understanding of functional issues and routine project goals from an organizational perspective
- Participate oral presentations as applicable
- Interact and cooperate with individuals in other functional areas to address routine study issues
- Develop tools and processes that increase measured efficiencies of the project
- Assist in trainings for Clinical Trials Management Associates (CTMAs) and Clinical Project Assistants (CPAs),
- Assist in selecting Contract Research Organizations (CROs) or vendors as needed
- Assist with the setting and updating of study timelines
- Participate in departmental, or interdepartmental, strategic initiatives under general supervision
- Conduct vendor visits and provide site training, as needed under general oversight
- Ensure that the site complies with the protocol and regulatory requirements for GS studies
- Review of protocols, informed consents, and relevant study documents
- Travel may be required
Knowledge:
- Excellent verbal, written, interpersonal and presentation skills are required
- Knowledge of FDA and/or EMA Regulations (or relevant local regulations), ICH Guidelines, and GCP governing the conduct of clinical studies
- Working knowledge and experience with Word, PowerPoint and Excel
Experience and Skills:
- At least 4+ years of experience and a RN (2 or 3 year certificate) or BS/BA in a relevant scientific discipline
- At least 2+ years of experience and a Masters' degree or higher; scientific discipline preferred
-Pharmaceutical industry experience or experience working as a clinical trial
coordinator within a clinical trial setting is a plus
-Clinical or biological laboratory experience with evidence of involvement in the
processing and/or analysis of biological samples is a plus
SRG is an Equal Opportunity Employer - All qualified applicants will receive consideration without regard to race, color, religion, gender, national origin, age, disability, veteran status, or any other factor determined to be unlawful under applicable law.
#LI-SR1
Contact Consultant:
Sam Royall
Thank you,
your application has been submitted
Back to job search