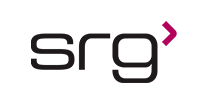 Description:
6 Month Contract with possible renewal. M-F start time 8am
YOUR TASKS AND RESPONSIBILITIES
The primary responsibilities of this role, Machine Learning Scientist, are to:
• Responsible for modeling complex imaging data for applications in biological applications
related to seed quality, seed production, and breeding;
• Work in cross-disciplinary teams to implement AI products that will improve efficiency and
decision making and enable cost reductions; Discover insights and identify opportunities
through the use of AI and machine learning techniques;
• Develop standardized data modeling workflows where applicable to shorten development cycles for similar projects;
• Define and critically review design-of-experiments for statistical power of in-field validations of models in validation stages;
• Compare various modeling approaches and assess tradeoffs for accuracy, computation
speed, and supportability in-field;
• Work with internal and external data science collaborators to shorten development cycles, compare different approaches, and add new techniques to the team;
• Provide critical feedback to Imaging Engineers regarding data quality and help develop tools to assess imaging data real-time in production;
• Work with Software Engineers to translate custom modeling tools to executable routines for automation integration;
• Translate non-technical stakeholder requirements into experimental design and data
acquisition requirements to operationalize concepts;
• Deliver analytical reports and present results to stakeholders and technical team members and maintain IP-related documentation of results.
WHO YOU ARE
Your success will be driven by your demonstration of our LIFE values. More specifically related to this position, Bayer seeks an incumbent who possesses the following:
Required Qualifications:
• Master's degree (preferentially Ph.D.) in computer science/machine learning, applied
mathematics, statistics, engineering, or related fields
• Experience with image processing
• Proficiency in a majority of the following areas: machine learning techniques, computer
vision, convolutional neural networks, clustering, generative adversarial networks, feature selection, classification, regression, etc.;
• Proficiency using procedural languages including Python, MATLAB
• Experience using AWS
• Demonstrated experience in developing, validating, publishing, and maintaining physical
data models, using data modelling tools, and maintaining documentation and IP.
Desired Qualifications:
• 4+ years in academia or business
environments in data science;
• Experience with data fusion from multiple imaging
systems such as hyperspectral, X-ray, multi-spectral, lidar, thermal, and CT;
• High proficiency in applied statistical skills and hypothesis testing;
• Proficiency using procedural languages including c++, etc.;
• Experience using Domino.
#LI-KR1
SRG is an Equal Opportunity Employer - All qualified applicants will receive consideration without regard to race, color, religion, gender, national origin, age, disability, veteran status, or any other factor determined to be unlawful under applicable law.
Contact Consultant:
Katherina Ramirez
Thank you,
your application has been submitted
Back to job search