Regulatory Affairs (Clinical)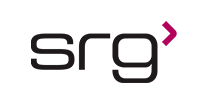 Job Title: The Regulatory Affairs Contract Writer
1 yr. Renewable Contract or potential for conversion
Onsite training and excellent benefits.
DAY SHIFT AVAILABLE
The Role is REMOTE
POSITION SUMMARY:
The Regulatory Affairs contract writer will support the regulatory submission activities for the commercial and development global product licenses and applications, for the products managed out of the Waltham Strategic External Development (SED) organization. This position reports to the Senior Director of CMC Regulatory Affairs or designee.
JOB RESPONSIBILITIES:
Key Responsibilities
• Support BLA/MAA/ROW (emerging markets) expansion effort for a biologics project, including compilation of market-specific requirements and leading information request response preparation
• Track submission activities and change controls for RACMC and ensure visibility to cross-functional CMC stakeholders
• Assist with ongoing GXP systems transition, related to change control and regulatory dossiers
• Conduct regulatory impact assessment of CMC changes via change control
• Ad hoc RACMC support to line manager
• Assist with post-approval and investigational life cycle management as needed, including but not limited to post approval supplements and variations, annual reports, and investigational (IND/IMPD) amendments, per team and program timelines.
• The outlined tasks may be subject to change as the workload of the business requires
Desired Abilities
• Experience in regulatory submissions roles, supporting the compilation of module 3 components of a submission, related Quality/CMC documents and components, and regulatory briefing documents
• Good writing skills for technical writing
• Detail oriented and highly organized
• Good verbal communication skills for leading meetings and remote interactions
• Work well in team setting on a fast-paced business critical project
• Excellent oral and written communication skills for effectively interfacing with higher levels of management and departments within the company
EDUCATION AND EXPERIENCE
• Scientific and educational background (Bsc or MSc) to understand pharmaceutical drug development concepts, regulatory concepts and create documentation based on these concepts
• Comprehensive understanding of regulations and guidelines to enhance probability of regulatory success and regulatory compliance
• Excellent project management skills
SRG is an Equal Opportunity Employer - All qualified applicants will receive consideration without regard to race, color, religion, gender, national origin, age, disability, veteran status, or any other factor determined to be unlawful under applicable law.
#LI-SR1
Contact Consultant:
Sam Royall
Thank you,
your application has been submitted
Back to job search