Sr Manager, Global Medical Affairs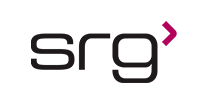 Sr Manager, Global Medical Affairs
At SRG, we create meaningful connections that empower individuals and businesses to shape tomorrow's world.
Working as part of the SRG team, you will work with our client which are Pharmaceutical or Bio-Pharmaceutical companies to ensure work quality and accuracy for our client in the Bio Pharmaceutical Industry. The Sr Manager, Global Medical Affairs is a subject matter expert (SME) for an assigned product/therapeutic area and an integral member of the Global Medical Affairs and Safety team and has responsibility for the development, review and approval of high-quality scientific content and educational resources to support the educational and scientific training needs of Medical Affairs, including Medical Science Liaisons (MSLs), Medical Outcomes and value evidence Leads (MOVL), and Medical Information. This SME will be responsible for creation and communication of scientific engagement materials and will be responsible for the review and approval of Medical Promotional materials. The individual will collaborate/align cross-functionally with key stakeholders to build Medical Affairs scientific content.
The Role
The role will create scientific exchange and educational materials for scientific accuracy as part of the Medical Review Committee (MRC) approval and compliance process, contribute to the development of scientific resources, including slide decks, Medical Information letters, and collaborate with medical field teams regarding medical insights to inform development of scientific content, and analyze medical literature to inform medical strategies and tactics and manage project-associated budgets and vendors.
The role will also assist and in addition serve as a back-up medical reviewer on the Promotional Review Committee for the review of promotional materials upon required training and mentoring. This person can serve as a primary medical reviewer when he/she has gained the training, experience, awareness of promotional review guidelines, and mentoring required to successfully perform this role. As subject matter expert and representative from Global Medical Affairs and Safety, provide medical review of promotional materials, ensuring that clinical/scientific data presented in the materials are accurate, objective, scientifically balanced and not misleading.
ESSENTIAL FUNCTIONS:
Strategize and develop high-quality scientific content related to company products, as well as Therapeutic Areas specific disease state training materials inclusive of reactive/proactive slide decks to support the educational and scientific training needs of Medical Affairs, including MSLs, MOVL leads and on-boarding Medical Affairs colleagues
Assist with the creation and updating standard medical information content on products utilizing the highest level of evidence; critically evaluate the data with the focus that the information can be shared with HCPs Create and update medical information payer content by collaborating and building a strong relationship with our partners (e.g., US Medical Affairs, Medical Outcomes and Value Liaisons (MOVL), Legal) so that payer and managed care organizations have the necessary resources they need to make decisions regarding products
Collaborate with FMP to create topic-specific presentations as requested by HCPs to share new information regarding a product or help fill knowledge gaps
Collaborate with internal business partners (e.g., Medical Affairs, FMP and Commercial) to ensure the provision of medical information such as promotional materials, speaker presentations, and field training materials related to a product or related disease state; ensure medical accuracy and scientific balance during the promotional review process
Collaborate with Medical Affairs, FMP and Commercial to prepare for the launch of a new product, new indication or new clinical data (e.g., creation of a medical information database, dossiers, therapeutic slide deck, promotional materials, trainings of Medical colleagues and speaker trainings)
Develop and update scientific slide decks on products and disease state content for external HCP education delivered via Field Medical Affairs Scientific Education Programs
Assist and collaborate with the Medical Affairs Leads and Publications Lead to ensure strategic alignment with asset specific integrated Medical Communication and Publications Plans, including alignment with the Scientific Communication Platform and timely communication of information
Proactively identify needs for new scientific content/update existing content based on insights and inquiry trends to address unmet educational gaps
Collaborate with MSL's, MOVL's and medical information regarding evaluating insights to inform development of scientific content
Develop product and disease state expertise and keep abreast of the changing drug development environment, as well as provide support as a content expert on the development of pipeline resources
MINIMUM QUALIFICATIONS:
Education: Doctor of Pharmacy; Field of Study: Clinical Pharmacy
Experience: Minimum 2 years of experiences related to either clinical, medical information and medical communication experience.
At least 2 years' experience in a pharmaceutical company.
At least 2-3 years of extensive and relevant scientific experience (communicating and translating scientific evidence) in a pharmaceutical, managed care, or Health System setting.
Experience communicating and translating evidence and customer insights to/with matrix team partners.
Strong biomedical literature evaluation skills.
Proof of pharmacist licensure required.
SRG is an Equal Opportunity Employer - All qualified applicants will receive consideration without regard to race, color, religion, gender, national origin, age, disability, veteran status, or any other factor determined to be unlawful under applicable law.
#LI-SH1 #LI-Remote
Contact Consultant:
Shari Hulitt
Thank you,
your application has been submitted
Back to job search