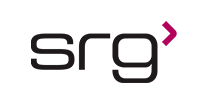 QC Investigator I
Houston, TX - 12 month renewable contract
Job Description Summary*
The Deviation Investigator/Initiator Level II is responsible for the initiation, investigation and completion of Minor process deviations unassisted, and the supervised completion of Major process deviations with the aim at identification of root cause, determining Product Quality Impact (PQI), and implementation of corrective actions to prevent recurrence.
Job Description*
• Technical writing for the educated but uninformed reader, translate moderate to complex scientific events into a brief and cohesive report as a finished product. Accurately capture immediate actions and containment of the event, address comments from both internal and external clients on the compiled final report.
• Gathering Data from various sources across the site, performance of Root Cause Analysis (RCA) to determine the most likely cause of the deviation investigation, assessment of event for impact to Safety Identity Strength Quality Purity (SISQP), perform trending analysis, identification of Corrective and Preventative Actions to reduce deviation recurrence, performance of Risk Assessments, Causing Mapping, Interviewing.
• Management of multiple projects and timelines concurrently. Ability to adhere to standard timeline, and escalate actions appropriately for resolution in a timely manner. Participation in the Daily Management meetings to update leadership or current deviation statuses.
• Routine interaction with the customer, including compilation of Power Points to communicate investigational current status, Alignment meetings, facilitated reviews, CAPA discussions, Comments resolution.
• Work on the manufacturing floor for data gathering, observing of processes for investigations, and performance of associate interviews.
• Meeting Facilitation and participation, aligning internal review team and area subject matter experts on an agreed to investigational path forward. Conflict resolution, problem solving in a cross functional setting, and ability to keep the meeting on track to achieve objective. Attendance throughout the daily management system, and participation in the deviation review board.
• Perform other duties as assigned.
1-4 years of expereince required
SRG is an Equal Opportunity Employer - All qualified applicants will receive consideration without regard to race, color, religion, gender, national origin, age, disability, veteran status, or any other factor determined to be unlawful under applicable law.
Contact Consultant:
Jennifer Law
Thank you,
your application has been submitted
Back to job search