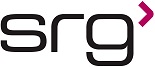 Job Title: QC Microbiologist
1 yr. Renewable Contract or potential for conversion
Onsite training and excellent benefits.
DAY SHIFT AVAILABLE
Collegeville, PA
JOB DESCRIPTION
Role = Microbiologist
Duration = One year from start date, with likely 6-month extension depending on business needs
Day Shift (Mon-Fri; 35 hrs/wk; 7 hrs/day)
Overview:
Seeking a highly skilled scientist with a demonstrated track record of applying knowledge to the introduction of innovative solutions in the area of microbiology testing. This is an exciting and unique role where the applicant will have the opportunity to evaluate novel microbiology methods for testing chemical and biological products. The successful applicant will focus on the development and validation of transformational microbiology methodologies, driving execution of proof of concept studies, validation and implementation into biological and pharmaceutical products and processes.
Key responsibilities:
• Seek rapid/alternative microbiological technologies for microbiological tests (such automated colony counters and rapid bioburden, sterility, mycoplasma and adventitious viral agent assays).
• Review the technologies and advise on their feasibility.
• Design and execute proof of concept studies for new rapid microbiology technologies.
• Execute method development and GMP validation for the rapid methods.
• Provide validation and testing data for the new method for internal advocacy and external regulatory submission.
• Maintain training records and familiarity with applicable SOPs and controlled documents
• Work to GMP standards as appropriate.
• Follow safe Laboratory Practices, regular safety training, and maintain accurate and complete safety records consistent with company policy and legal requirements.
Qualifications:
• ***Per Manager: Candidates with environmental monitoring alone are not the right fit; they should ALSO have experience in Pharmaceutical product 'testing' such as sterility, bioburden, microbial limits and bacterial endotoxins testing.***
• ***Per Manager: Ability to apply these skills to evaluate & develop new and modern microbiology testing technologies.*** (Not just someone to follow an SOP and perform tests, MUST be someone who is innovative & curious to develop the tests.)
• BSc in Microbiology or a related subject.
• An understanding of the theoretical and practical aspects of Pharmaceutical Microbiology (knowledge of rapid/alternative methodologies an advantage)
• REVISED to read: Demonstrated hands-on and/or practical experience in microbiological analysis of pharmaceutical products, including sterility, bioburden, microbial limits and bacterial endotoxins testing, and environmental monitoring.
• Able to provide original thinking for microbiology methodology development, with particular focus on novel on line and off line microbiology testing.
• Experience with GMP laboratory operations and FDA regulations
• Strong team working skills, able to effectively work across interdisciplinary groups
• Capacity to think innovatively and flexibly, comfortable with complexity
• Strong desire to learn/scientific curiosity, with cross functional learning agility
• Good organizational skills and ability to multi task
• Excellent verbal and written communication
• Self-motivation
Preferred Qualifications:
• Experience with molecular techniques such as qPCR and NexGen sequencing.
• Experience in microbiology method development/validation in pharmaceutical products.
• Knowledge of pharmaceutical environmental and manufacturing microbiology.
Per our client's policy, individuals hired for this position must be fully vaccinated against COVID-19 unless otherwise prohibited by law. We comply with federal, state and local laws with regard to accommodations related to this policy.
SRG is an Equal Opportunity Employer - All qualified applicants will receive consideration without regard to race, color, religion, gender, national origin, age, disability, veteran status, or any other factor determined to be unlawful under applicable law.
LR1-SR1
Contact Consultant:
Sam Royall
Thank you,
your application has been submitted
Back to job search