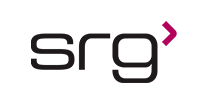 Sr. EHS Specialist
12-month contract - Bothell, WA
At SRG, we create meaningful connections that empower individuals and businesses to shape tomorrow's world.
The primary focus of the Sr. EHS Specialist is to support the EHS programs at our Bothell location which includes the cell therapy manufacturing plant and laboratories. The EHS Specialist works directly with the laboratories and manufacturing and serves as an expert regarding general safety, chemical hygiene, biosafety and environmental management to ensure best practices and compliance with all relevant state and federal regulations. This position works closely with the EHS Team members on site.
Key Duties
General Safety – will act as a Safety Officer at the site. Ensure compliance to all safety requirements. This position will act as the Lead Safety representative at the daily staff meetings.
Safety Program – Work with staff to promote a positive safety culture and ensure compliance to all safety requirements. Develop and review site SOPs and procedures. Lead safety inspections and other audit programs. Prepare and track incident investigations and reports. Provide technical assistance to the Safety Committee and EHS team.
Training – Develop and provide EHS training to personnel, including but not limited to new hire employee orientation, chemical safety, and subsequent refresher trainings. Maintain records of EHS training.
Project Support- Provide oversite, support, and tracking of appropriate EHS projects to completion. Manage employee hazard reporting program and disperse concerns to appropriate project teams when needed. Help support EHS project teams by coaching team leads and ensuring proper escalation of concerns.
Environmental – Promote environmental stewardship within the facility. Assist with the proper collection, storage, and disposal of hazardous wastes onsite.
Compliance – Ensure compliance with all applicable local, state, and federal safety, environmental and employee health regulations, guidelines, and all applicable policies and procedures. Assist with writing internal SOPs and with the integration of Directives for Environmental Health, Safety, and Occupational Health programs. Provide technical and regulatory EHS guidance for programs including universal waste, biohazardous and hazardous waste, wastewater management, air emissions, hazard communication, biosafety, injury and illness prevention, chemical hygiene, industrial hygiene, lab safety, emergency preparedness, facilities/contractor safety, and pollution prevention.
Other – Perform other related duties as assigned.
Requirements
Bachelor's degree in environmental health, industrial hygiene, chemistry, biological sciences or closely related field.
Minimum of 5 years directly related EHS experience, preferably in a biopharmaceutical or medical device manufacturing or laboratory environment.
Working knowledge of environmental health and safety regulations and procedures that apply to the biotech industry.
Experience with rapid and complex changing work environment
SRG is an Equal Opportunity Employer - All qualified applicants will receive consideration without regard to race, color, religion, gender, national origin, age, disability, veteran status, or any other factor determined to be unlawful under applicable law.
#LI-KS1
Contact Consultant:
Kayla Sanford
Thank you,
your application has been submitted
Back to job search