Associate QC Microbiologist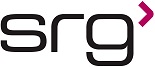 Associate QC Microbiologist
Job Purpose:
The job holder provides routine QC Microbiology laboratory, with the purpose of meeting daily routine requirements as well as achieving goals established by the supervisor and/or manager
Key Responsibilities:
• Completes daily assigned routine tasks timely and accurately (may include testing of GMP samples, reporting of data, assisting other Microbiologists, general lab housekeeping)
• Paperwork completion, data entry, filing, etc.
• Serves on team projects (i.e. qualifications, investigation) in the role of testing support and initiation of investigation
• Responsible for completing laboratory housekeeping to ensure safety and compliance
• Identifies areas for improvement or gaps in both safety and compliance (ZAPs/ZIPs)
• Effectively communicates issues/hurdles to supervisor and/or manager
• Supports site initiatives and departmental goals
• Requires holiday and weekend work
Knowledge/ Education / Previous Experience Required:
• Requires BA/BS in Science field - Biology or Microbiology
• 0-2 years industrial experience in biopharmaceutical industry, such as Microbiology, Biology, or related field experience.
• Knowledge of microbial assays (bioburden and endotoxin) is a plus.
• Must be able to lift 25 lbs.
lawful under applicable law.
Contact Consultant:
Megan De La Hoz
Thank you,
your application has been submitted
Back to job search