Clinical Research Associate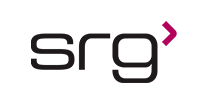 CRA II
JOB DESCRIPTION
The Clinical Research Associate II (CRA II) is accountable for conducting monitoring activities of clinical sites in compliance with the protocol, ICH-GCP/ISO14155 and all applicable local laws and regulations, company policies and quality standards. He/she performs the management of study site activities to ensure the collection of accurate clinical data within given timelines. The CRA proactively identifies, resolves/mitigates, and escalates risks and/or issues, must work independently with team support. When not traveling, the CRA II will conduct remote monitoring, maintain eTMF, ensure data entry, and query resolution for sites, SAE follow-up until resolution, and any other clinical activities to support the team.
?CRA II Accountability:
Delivering high-quality, timely monitoring reports for Manager approval per Clinical Monitoring Plan timelines.
Scheduling remote and in-person site visits for monitoring as required by protocol Clinical Monitoring Plan.
Ensuring the validity, correctness, and completeness of clinical data reviewed and collected at sites as dictated by trial protocol, ICH-GCP/ISO 141155, and company requirements.

CRA II Responsibilities:

Learning and comprehending a complex Phase III oncology study protocol
Answering protocol related questions and relaying questions to the study team from sites regarding the protocol
Monitoring data with a focus on data integrity and patient safety per protocol and in accordance with regulations.
Planning activities for study monitoring and setting priorities by site.
Preparing for and conducting study initiation, interim monitoring, and close-out visits at investigator sites.
Working with the in-house team to ensure that visit metrics are maintained as required.
Gauging the quality of data and addressing quality issues with team members.
Ensuring that the investigator and site staff are adequately trained on protocol requirements, the investigational product, regulatory and ethical obligations, and A/E and Serious Adverse Events (SAE) reporting.
Ensuring SAEs are reported by the site according to the protocol; ensure full SAE reconciliation has been completed at the site level.
Obtaining, reviewing for quality and completeness, processing and maintaining regulatory, ethics and essential documents from investigator sites.
SRG is an Equal Opportunity Employer - All qualified applicants will receive consideration without regard to race, color, religion, gender, national origin, age, disability, veteran status, or any other factor determined to be unlawful under applicable law.
#LI-TR1
Contact Consultant:
Tyler Rostad
Thank you,
your application has been submitted
Back to job search