Quality Assurance (Science)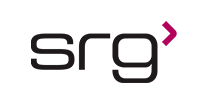 QC Analyst I - 6 month renewable contract
2nd shift M-F 12:00pm – 08:30pm
Description:
Key Accountabilities and Duties:
•Analysis of environmental samples according to Standard Operating Procedures and Test Methods.
•Routine environmental monitoring of air, surface, water, gas and steam systems.
•Documentation of results in accordance with current Good Manufacturing Practices (cGMP).
•General lab support including housekeeping, equipment maintenance, inventory of supplies, etc.
•Complete GMP and Safety Training.
•Problem solving of analytical methods as well as troubleshooting of equipment will also be performed as the employee advances from one level to the next.
•Advancement from one level to the next is based on evaluation parameters listed for each level.
•Perform routine testing with supervisor direction.
•Perform assay review achieved with assay competency with supervisor direction.
Minimum Required Qualifications/Skills:
•Highschool Diploma or Bachelor of Arts/Science in science-related discipline: Biochemistry, Chemical Engineering, Biology or other relevant science discipline.
•Prior experience in a manufacturing environment and knowledge of aseptic technique and gowning procedures, including Grade B gowning is preferred.
•Must have the ability to work in a fast paced, high workload environment, and be able to manage multiple projects and objectives for on-time event closure.
•Must work well on a team, and be able to trouble shoot and problem solve in a cross functional team setting. Must be proactive, action oriented, and have the ability to adapt to a change.
•Must have strong communication skills both verbally and written.
•Proven logic and decision making abilities, critical thinking skills.
SRG is an Equal Opportunity Employer - All qualified applicants will receive consideration without regard to race, color, religion, gender, national origin, age, disability, veteran status, or any other factor determined to be unlawful under applicable law.
Contact Consultant:
Jennifer Law
Thank you,
your application has been submitted
Back to job search