AD, Medical Affairs Communications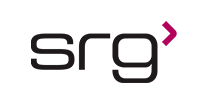 The Assistant Director Medical Affairs Communications
At SRG, we create meaningful connections that empower individuals and businesses to shape tomorrow's world.
Working as part of the SRG team, you will work with our client which are Pharmaceutical or Bio-Pharmaceutical companies to ensure work quality and accuracy for our client in the Bio Pharmaceutical Industry.
The Assistant Director Medical Affairs Communications is responsible for supporting Medical Affairs Communications function within a given therapeutic area, or specific assigned product. This includes responsibility for specific products within the Cardiology, Renal or Diabetes therapeutic area.
POSITION DUTIES & RESPONSIBILITIES
Supports the medical information review of advertising and promotional materials on their assigned therapeutic areas, ensuring that information is scientifically accurate and medically appropriate.
Directs or participates in the approval process for custom and standard inquiry responses. Reviews all standard responses within the therapeutic area of responsibility for accuracy, relevance, and timeliness prior to final approval by the Director or Senior Director.
Act as Medical Information personnel who is validating accurate and up-to-date information which are provided to external customers and facilitates the search, review and interpretation of medical and scientific data.
Medical review and approval of all Advertising & Promotion and Sales Training materials. Medical Affairs representative for LMR (Legal, Medical, Regulatory) team for assigned products and or therapeutic area.
Reviews the scientific literature to develop content for new Medical Content standard letters and FAQs and revisions of existing letters for a disease state area combining clinical experience with critical analysis of clinical literature to synthesize an appropriate solution to a customer-specific, drug related problem while keeping within legal and regulatory guidelines.
Respond to verbal, written, and electronic medical/product inquiries from Healthcare Professionals, (e.g., Physicians, Pharmacists, Nurses), Consumers, accounts, Insurance and Government personnel that have been escalated from Customer Care Services (Call Center).Incumbent supports the US Medical Transformation Strategy by collaborating closely with North American teams to advance US digital initiatives
Helps and support the digital initiatives (such as the medical information portal and adoption of new technologies) ensuring successful evaluation, execution, and services
REQUIREMENTS/PREFERENCES
A Healthcare Professional (PharmD, PhD, MD) with at least 1 year experience within a pharmaceutical or medical device company; or equivalent clinical experience required.
At least 1 year experience within a pharmaceutical or medical device company; or equivalent clinical experience required.
Cardiology, Renal or Diabetes Experience
SRG is an Equal Opportunity Employer - All qualified applicants will receive consideration without regard to race, color, religion, gender, national origin, age, disability, veteran status, or any other factor determined to be unlawful under applicable law.
Contact Consultant:
Shari Hulitt
Thank you,
your application has been submitted
Back to job search