Senior Manager, Business Analytics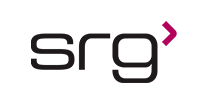 Senior Manager, Business Analytics
At SRG, we create meaningful connections that empower individuals and businesses to shape tomorrow's world.
Working as part of the SRG team, you will work with our client which are Pharmaceutical or Bio-Pharmaceutical companies to ensure work quality and accuracy for our client in the Bio Pharmaceutical Industry.
The Senior Manager, Business Analytics will have demonstrated success and proficiency in strategic and analytical based commercial business planning, market analysis, communications, and problem solving. This position will support and partner with the commercial team of Sales Finance and Access as well as when appropriate the marketing team. As this is a strategic analytic planning and commercial role, it will involve applying structured problem-solving approaches to key business challenges that will involve developing data driven assumptions, data analysis, forecasting, and modeling. Ability to filter and synthesize information to identify the most significant, high value strategic insights and business drivers supported through an analytical process is expected. This integral team member will be able to effectively orchestrate the collection, analysis and synthesis of market research and strategic insights to develop clear, evidence-based business plans, evaluations and executive level recommendations that will drive decisions.
This role requires strong understanding of the pharmaceutical industry and key trends, with significant knowledge and experience in navigating and influencing within the US pharma environment. A key attribute is the ability to build collaborative, high value relationships with the commercial functions, executive leadership, industry consultants, regional marketing, business analytics, and finance in order to build comprehensive, integrated strategic insights, actionable recommendations and plans. As a team member, this individual will have high visibility among the US commercial leadership team and will demonstrate confidence along with the ability to effectively communicate complex information concisely and strategically.
Some travel required. We are seeking a talent that possesses strong, consultative skills in problem solving, market assessment and commercial planning. Candidates must show demonstrated ability to synthesize information, concepts and recommendations into clear, executive level communications with a strong commercial focus.
ESSENTIAL FUNCTIONS:
Performs complex business analyses translating data into information.
Supports business functions in the execution of business plans.
Manages the process and implementation of quality data in support of all business functions.
Responsible for facilitating the process of information processing and dissemination.
Responsible for developing solutions to issues of variable scope and complexity.
Manages Sales Force Operations including Automation and Prescriber Universe, Reporting, Communications, information flow, and inquiry management. Serves as an internal consultant to provide guidance in areas of critical business need, including sales analysis and sales force and market research reporting systems.
Creation and maintenance of sales and marketing analytics and reporting environment including system architecture, data flow development, data transformations, report design, and development and QC automation.
Generation and distribution of periodic reports.
Development of analysis surrounding sales force sizing, alignment and performance using optimization, regression and simulation techniques.
Creation with guidance of Excel models and/or VBA/SAS code to analyze sales force activity against targets, detail effectiveness, and other activity-based metrics.
Supports the Business Intelligence function as required by assisting and or taking the lead on data quality initiatives, operational improvement projects, and new development.
Actively supports Marketing and Brand Management initiatives including targeting and segmentation, targeted markets, DTC, etc.
Perform special projects as assigned.
MINIMUM QUALIFICATIONS:
5+ years of business plan development and market analysis experience pharmaceutical or pharmaceutical consulting experience required; progressive experience in relevant market or analytical roles preferred
Bachelor's Degree required; MBA or advanced degree in finance, marketing, economics, or other analytic oriented degrees preferred
Preferred skills include demonstrated analytical, problem solving and troubleshooting skills.
Ability to work independently and follow through on projects with minimal supervision.
Knowledge of healthcare and associated markets a plus.
SRG is an Equal Opportunity Employer - All qualified applicants will receive consideration without regard to race, color, religion, gender, national origin, age, disability, veteran status, or any other factor determined to be unlawful under applicable law.
Contact Consultant:
Shari Hulitt
Thank you,
your application has been submitted
Back to job search