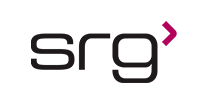 Product Quality Manager
Richmond, VA or Ft Collins, CO
POSITION SUMMARY:
This role is responsible to plan, coordinate, lead and manage the activities of the Operational Quality Section within the North American region, to ensure that all the relevant process raw materials, intermediates and final products are manufactured, packaged, tested and released in full compliance with cGMP and regulatory requirements that meet the defined quality standards.
ESSENTIAL FUNCTIONS:
Develops and leads the Product Quality team to ensure proper roles and responsibilities; development of personnel; and to ensure collaboration across all supported functions.
Ensure that processes needed for the Quality Management System (QMS) are established, implemented, maintained, as agreed with the line manager and in conjunction with current country specific regulatory requirements.
Work with local supply personnel to foster dynamic working relationships with pre- wholesalers / wholesalers in North America to ensure continuity of patient supply of products within label requirements.
Maintain Inspection Readiness procedures for all North American CMOs and the business office in Richmond.
Co-ordinate and ensure appropriate host for external inspections by Regulatory Authorities, in business office in Richmond. Ensure all external audit findings are formally closed out.
In conjunction with Global Quality Management develop and carry out training programmes to ensure relevant policies/procedures and local QMS requirements are relayed to appropriate staff.
Actively monitor and manage change controls, deviations, customer complaints and have quality oversight/approval to ensure compliance with the current Market Authorisations.
Apply Risk Assessment skills to support deviation investigations, change management and CAPA.
Review investigations and responses for product quality complaints.
Ensure Technical Agreements between client and any third parties are current, approved and are underpinned by regulatory requirements.
Ensure third party activities in North America (manufacturing, packaging, distribution, re-work, co-packing etc) meet all regulatory and client requirements.
Perform periodic mock recall exercises according to local recall SOP's.
Perform Self inspection to an agreed schedule and as per SOP and ensure remediation of any issues found.
Perform QMS Review as per SOP to ensure continuing suitability, adequacy and effectiveness of the QMS. Assess opportunities for improvement and the need for changes to the QMS.
Participate in internal audits as necessary and remediate any issues to agreed timelines.
Execute external audits of North American supplier per the approved audit schedule. Follow up and complete and CAPAs required.
Review the learnings from all quality issues and failures to decide whether changes are required to the QMS.
Operational Activities
Manage the quality elements of the Supply Chain for the commercial products manufactured in the US. This includes managing the quality relationship with the third-party contactors.
Identify, raise and/or provide quality input into change control processes as necessary to support the businesses.
Raise deviations as necessary and contribute to investigations, root cause analysis and CAPA identification on a case to case basis.
Drive completion of deviations, ensure CAPA have been implemented and monitored for effectiveness to ensure client has a quality centric continuously improving business.
Perform QA Release in North America according to SOP, to assess all GMP procedures were followed and the batch documentation complies with client and Regulatory standards.
Assess temperature excursions during shipments according to the client SOP. Raise deviations / provide Product Disposition Statements in order to establish and support the disposition of batches for local markets.
Participate in and provide quality input to project teams supporting new product launches, to promote "Doing the Right Things, the Right Way, at the Right Time" in order facilitate compliant new products to market.
Calculate and compile the results of defect levels from each batch along with other identified Key Performance Indicators (KPIs). Communicate any trends to senior management as well as CMO governance team routinely.
Perform Product Quality Reviews per approved schedule to ensure any quality improvements are identified, logged and tracked to completion.
Participate in New and Existing Product development through the technical transfer process.
Development of Standard Operating Procedures to support he commercial activities in North America.
Any other duties as determined by management to support North America Quality team.
MINIMUM QUALIFICATIONS:
Education: Bachelor of Science degree, minimum, in a relevant scientific discipline.
Experience: Proven track record, 12+ years of quality experience, in a regulated industry such as FDA, pharmaceutical or medical device
Travel: Some US and International travel required (approximately 25%) to support vendor relations, audit program and work with the global quality team.
SRG is an Equal Opportunity Employer - All qualified applicants will receive consideration without regard to race, color, religion, gender, national origin, age, disability, veteran status, or any other factor determined to be unlawful under applicable law.
Contact Consultant:
Ryan Heavirland
Thank you,
your application has been submitted
Back to job search