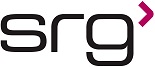 eTMF Clean Up Specialist
Position Summary: The eTMF Clean-Up Specialist will be an integral member in preparing trial documents for a regulatory audit. This role is responsible for the quality review and cleanup of several key Master Files (TMFs). A successful eTMF Clean-Up Specialist will regularly demonstrate exceptional analytical and problem-solving skills to mitigate risk and deliver high quality results. They possess strong understanding of trial master file documents, clinical management systems and processes to obtain audit readiness.
Essential / Key Job Responsibilities (including supervisory and/or fiscal):
Trial Master File –
• Must be an expert in for TMF documentation
• Create tools and training materials for all BDPI CA users on the proper use of CA TMF repository system.
• Actively review and manage the status of all current trial documentation to ensure accuracy and completeness of BDPI TMFs.
• Continually enforce good documentation and system workflow practices while performing quality check reviews on TMF essential documents.
• Perform periodic audits of TMFs to ensure trial documentation is filed appropriately, in compliance with project and policy requirements as a proactive approach for regulatory inspection readiness.
Additional Operations
• Collaborates with Clinical Systems Governance and Operational Management to ensure operational processes are followed.
• Exercise good judgment in completing tasks on time, managing work tasks, prioritization of work, etc.
• Proactively maintain open lines of communication, and act as a liaison among a number of internal groups and services.
• Manage multiple activities and functions daily.
• Collaborate with the Clinical Study team and Study Supply Group as required

Required Qualifications:
• Strong understanding of document repository systems, including importance of metadata input/output, workflow, reporting and export features.
• Knowledge of the DIA References Model structure and its standard reference functionality.
• Working knowledge of clinical study document requirements including Investigational Review Board transaction expectations.
• Knowledge of GCP-ICH and regulatory requirements for device research and development as well as the clinical study process.
• Understanding of asset tracking software from configuration to output and barcode label production.
• Ability to critically think to identify gaps in process and produce resolution.
• Proven ability to prioritize multiple tasks in a business environment and work independently, at times with minimal supervision.
• Ability to maintain spreadsheets and other reports required by management
• Strong administrative, verbal and written communication skills including grammar, editing, and proofreading skills.
Preferred Qualifications:
• Detail oriented, adaptable with strong organizational and decision-making skills.
• Knowledge of software needed in a professional environment and the operation area of clinical affairs such as; Veeva Vault, CTMS, Outlook, Microsoft Office Suite including Word, Excel, and Adobe.
Education and/or Experience:
• Bachelor's degree preferred and 3-5 years of experience in clinical trial operations.
Work Environment:
While performing the duties of this job, the employee may be in an open cubicle environment. Candidate must be able to work in a team-oriented, fast-paced environment. BD is an affirmative action, equal opportunity employer that values and actively seeks diversity in the workforce.
This job description is intended as a summary of the primary responsibilities of and qualifications for this position. The job description is not intended as inclusive of all duties an individual in this position might be asked to perform or of all qualifications that may be required either now or in the future.
Contact Consultant:
Tyler Rostad
Thank you,
your application has been submitted
Back to job search