Sr. Specialist, Global Material Planning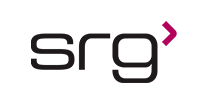 Sr. Specialist, Global Material Planning
Reporting to the Sr. Manager, Global Materials Planning, the (Contract) Sr. Specialist of Material Planning will be responsible for all Material Planning at the site level, CMO's and international business. As the Norwood manufacturing Facility expands production capacities, including insourcing PCV, plasmid and buffers, we will have more production trains and materials to plan. There will be more demand to manage as development candidates are increasing in number and advancing to later phases of clinical trials. A precisely and detailed production plan will be key for leveraging the next steps for our manufacturing site.
Here's What You'll Do:
Ensure new materials sourced by the Material Planning team are introduced in the part number creation process and SAP parameters. Work with suppliers on global and critical materials from the SOW process.
Coordinates Scope of Work (SOW) with suppliers, internal technical subject matter experts, legal, and procurement.
Manage the inventory of the global and strategic raw materials and consumables across all global Moderna manufacturing locations.
Perform cost and scenario analysis (including vertical integration make x buy).
Create vendor forecasts to support Procurement and Technical teams with new materials sourced and yearly process of the global direct materials.
Perform inventory Projection tool for global direct materials, propose safety stocks levels and planning parameters.
Support SS analysis and review inventory against established levels.
Support studies and analysis based on new scenarios, projects, Budget cycles or reforecast.
Estimate risks related to the global materials and vendors, based on the Supply risks management activities and inventory.
Responsible for committing delivery dates on firm orders based on Production and Quality capacity requirements
This includes tracking of supplier's issues and deliveries
Ensure we have the correct dates and prices in SAP
Ensure the OTIF is monitored monthly
Ensures translation of Master Production Schedule (MPS) into Material Requirements for intermediates (DS, LNP), key in Independent demand into Sap.
Responsible to run MRP, convert POs and place Pos with vendors for the materials associated with the specific group of materials.
Here's What You'll Bring to the Table:
Bachelor level degree in Supply Chain, Business or related field with a minimum of 6 years of experience in Site Material Planning inside a Supply Chain Operation until customer delivery.
Experience in Operation of a highly regulated industry, like Pharmaceutical or related field.
Ability to manage multiple topics in a fast-paced environment and deal with different stakeholders from different domains in the organization.
Analytical skills and system driven mind with SAP experience in that area.
SRG is an Equal Opportunity Employer - All qualified applicants will receive consideration without regard to race, color, religion, gender, national origin, age, disability, veteran status, or any other factor determined to be unlawful under applicable law.
Contact Consultant:
Jennifer Law
Thank you,
your application has been submitted
Back to job search