Sr. Associate, Pharmacovigilance Operations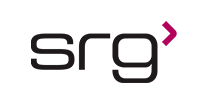 ?
Sr. Associate, Pharmacovigilance Operations
This is an exciting opportunity to play a critical and valued role as a member of the pharmacovigilance team at a high-growth organization that is radically changing the biotech industry and promoting global public health.
We are currently searching for a skilled professional to join Moderna's team as a Pharmacovigilance Associate. This remote position reporting to Manager, PV Operations, will support the development and maintenance of the necessary processes to ensure high quality pharmacovigilance data capture and reporting. Their work will have a direct impact on the organization and the larger clinical industry, making this an amazing career opportunity.
Here's What You'll Do:
Manage and triage communications processes and workflow
Develop documentation to branding guidelines
Schedule meetings and maintain calendars
Prepare and distribute communications and correspondence such as memos, emails, reports, and meeting agendas and meeting minutes
Write and edit reports and instructional documents
Support reconciliation activities
Collaborate with internal teams to prepare for Regulatory Authority inspections and in relevant internal/external audits
Participate in the development and maintenance of PV System policies, SOP forms, and guidance documents to ensure compliance with all applicable regulatory requirements or guidelines, GVP and industry best practices
Assist in safety database validation by performing UAT
Escalate issues to management as needed
Other responsibilities as assigned
Here's What You'll Bring to the Table:
Bachelors/Associate degree preferably in life science, nursing, pharmacy or other healthcare related profession
Minimum of 1 year of direct pharmacovigilance experience in Biotech, Pharma or Clinical Research Organization
Experience with safety databases (ARGUS, ARISg, or other safety database applications), electronic data capture (EDC) systems, and electronic document management systems
Knowledge of GCPs, ICH guidelines and FDA, EMA, and other international regulations and guidelines
Strong interpersonal and communication skills; proactive approach. Able to work both independently and in a team environment
Detail-oriented, with good organizational, prioritization, and time management proficiencies. Must be able to work on multiple projects simultaneously and independently
Demonstrated problem solving skills (including taking ownership to ensure timely resolution), a strong sense of urgency, keen attention to detail, and the ability to successfully execute in an environment under time and resource pressures
Proficient in standard computer software (Outlook, Word, Excel and Power point)
Excellent clinical judgment and ability to communicate complex clinical issues in a scientifically sound and understandable way.
Outstanding communication skills (verbal and written).
Ability to manage multiple projects in a fast-paced environment.
Ability to effectively collaborate effectively in a dynamic, cross-functional matrix environment.
SRG is an Equal Opportunity Employer - All qualified applicants will receive consideration without regard to race, color, religion, gender, national origin, age, disability, veteran status, or any other factor determined to be unlawful under applicable law.
Contact Consultant:
Tyler Rostad
Thank you,
your application has been submitted
Back to job search