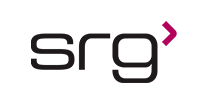 QA Specialist I - 3 month contract (renewable)
Job Description
Our client is a research-based biopharmaceutical company founded in 1987. Together we deliver life-saving therapies to patients in need. With the commitment and drive you bring to the workplace every day, you will be part of a team that is changing the world and helping millions of people live healthier, more fulfilling lives. Our worldwide staff is a close community where you can see the tangible results of your contributions, where every individual matters, and everyone has a chance to enhance their skills through ongoing development. Our scientific focus has resulted in marketed products that are benefiting hundreds of thousands of people, a pipeline of late-stage drug candidates, and unmatched patient access programs to ensure medications are available to those who could otherwise not afford them. By joining our client, you will further our mission to address unmet medical needs and improve life by advancing the care of patients with life-threatening diseases.
Working in Quality Assurance at our Client: Quality Assurance delivers on our clients commitment to bring life-changing therapies to patients through the robust QA processes and systems. Our approach is agile, innovative and collaborative and our teams are genuinely committed to the rapid delivery of safe life changing therapies. As part of the broader Pharmaceutical Development & Manufacturing (PDM) team you will be part of a team that is changing the world and helping millions of people live healthier, more fulfilling lives.
Essential Duties and Job Functions:
Quality Assurance on the floor is responsible for coordinating, managing on the floor Quality Oversight within commercial Drug Product operations to ensure sustained compliance with GMPs and regulatory readiness.
** This is a 1st shift position hours may be:
Mon-Friday
PRIMARY RESPONSIBILITIES:
· Provides Quality oversight to operations on the shop floor. Supports manufacturing operations (upstream and downstream) at real time.
· Assists and advises on pertinent quality issues as they arise during plant operations.
· Troubleshoot and elevate noncompliance issues and events observed.
· Demonstrates knowledge of investigation, CAPA, and corrective action processes.
· Demonstrates ability to effectively prioritize and manage multiple project workloads
· Ensures compliance to policies and procedures
· Maintains and supports material inventory, status and transfers.
· Performs and supports changeovers in production area as required.
· Participates in audits and other projects as appropriate.
· Supports manufacturing operations (upstream and downstream) and staff as needed to identify and address product quality and compliance issues as they arise.
· Reviews documentation associated with production operations. Ensures adequate levels of documentation are acceptable and compliant to existing procedures.
· Participates in process improvement initiatives targeting for Right First Time (RFT) on documentation.
· Participates in activities associated with event resolution and CAPAs, with a focus on organizing and attending cross-functional meetings.
· Implements and ensures adherence of appropriate regulations and quality standards.
· Supports operations to encourage a Quality Culture and ensure a safe working environment.
· Completes job-related training as required.
Knowledge, Experience and Skills:
2+ years of relevant experience in a GMP environment related field and a BS OR 3+ years of relevant experience and an AA degree.
Prior experience in pharmaceutical industry is preferred.
SRG is an Equal Opportunity Employer - All qualified applicants will receive consideration without regard to race, color, religion, gender, national origin, age, disability, veteran status, or any other factor determined to be unlawful under applicable law.
Contact Consultant:
Jennifer Law
Thank you,
your application has been submitted
Back to job search