Manufacturing Associate I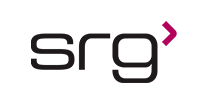 Manufacturing Associate I
Description:
Moderna is seeking cGMP Manufacturing Associates for mRNA Manufacturing. This position is located at our GMP Clinical Manufacturing site in Burlington, MA. The shifts in Large Scale Clinical Manufacturing at Moderna are: 1st shift from 7:00 am to 5:00 pm and 2nd shift from 4:00 pm to 2:00 am. All shifts are on a 4x10 schedule with a weekend day requirement and are either Sunday through Wednesday or Wednesday through Saturday.
The individual in this role will be part of a cohesive team responsible for producing high quality mRNA-based medicines for evaluation in human clinical trials. He/she will apply existing and new knowledge of bioprocess unit operations, such as chromatography and tangential flow filtration systems, and cGMPs to enable technical success with stringent adherence to a Quality System that respects global regulatory expectations. The successful candidate will be able to document and communicate their technical and operational observations clearly and efficiently. He/she will be able to operate pilot-scale bioprocessing equipment and interact fluidly with peers/supervisors and cross-functionally with Quality Control, Quality Assurance, Logistical and Process Development Technology Transfer counterparts.
Here's What You'll Do:
Create and purify clinical-grade mRNA.
Be a consistent contributor.
Demonstrate general knowledge of standard laboratory practices and equipment.
Strict adherence to current good manufacturing practices, standard operating procedures, and manufacturing documentation.
Establish and follow written procedures for the clear and accurate documentation of equipment operation and process instructions, and of process data.
Monitor process operations to ensure compliance with specifications.
Complete tasks in support of large-scale manufacturing, including in the care of high-value capital equipment, such as chromatography and tangential flow filtration systems.
Assist in the investigation of procedural deviations.
Practice safe work habits and adhere to Moderna's safety procedures and guidelines.
Utilize knowledge to improve operational efficiency.
Adhere to Pilot Plant gowning procedures and maintain a clean general operating area.
Adhere to documented waste handling procedures to respect environmental regulations.
Here's What You'll Bring to the Table:
Bachelor's degree in Biology, Chemistry, Engineering or related field or Associate Degree/Biotech Certificate with 2+ years related experience or 5+ years of related manufacturing experience in a GMP manufacturing environment.
Experience with chromatography, TFF and single-use equipment platforms.
Proven track record of success in a fast-paced production environment at a biotech/pharmaceutical company, preferably in GMP or GLP.
Above average written communication, oral communication, and organizational skills required.
Contact Consultant:
Jennifer Law
Thank you,
your application has been submitted
Back to job search