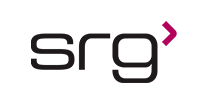 SRG is a global staffing and consulting firm and we are looking for a Clinical Project Manager for a 6 month assignment!
Working within the Global Clinical Development (GCD) organization, the Clinical Project Manager is responsible for clinical trial management of multiple studies and may be subject matter expert for group or platform of assigned clinical studies including the planning, implementation, oversight, project management and completion of clinical trials conducted by GCD or Contract Research Organizations (CRO). This role serves as the project lead for studies of moderate to high complexity from protocol development through study conduct and closeout in compliance with Good Clinical Practices, and all Global, National and Local Regulations. Reports to and collaborates with Clinical Portfolio Management to review business requests, and evaluate or develop early plans and concepts for optimal study execution.
Responsibilities:
• Prepares and/or reviews study-related or essential study start-up documents as they relate to the assigned clinical trials (e.g., Clinical Protocols, Informed Consent forms, Investigator Brochures, Monitoring Plan, Laboratory Manual, Patient Diary, Clinical Site Procedures Manual, Case Report Form (CRFs), CRF Completion Guidelines and other relevant study plans and charters).
• Serves as a Clinical Project Manager ensuring that the Study Management team meets or exceeds the timelines and deliverables assigned to the study team
• Oversees/leads study-specific study management resources
• Develops and manages group of studies for an entire business unit or large development program
• Provides critical thinking and leadership when issues arise during execution of clinical studies.
• Leads or contributes to continuous improvement activities/initiatives.
• Manages relationships with sites/PIs. other study related vendors, including CRO's.
• Intermediate knowledge, of established project management standards used to develop and maintain integrated project plans (scope/work packages, time/schedule, cost/material and human resource, quality, communication/escalation, risk, value) and organizes/facilitates meetings and discussions as needed.
• Defines, tracks and reports schedule attributes such as durations, interdependencies, milestones, critical path and other key deliverables including efficiency and effectiveness of plans and staff.
• Adapts work package deliverables based on study scale and complexity.
• Creates aggressive but achievable resource and budget forecasts and timelines.
• Interacts with both Internal and External contacts, providing direction to the GCD cross functional team members and vendors (if applicable) regarding the technical, protocol-specific and operational aspects of assigned studies.
• Proactively identifies and manages risks and issues (including a log, mitigations, and contingencies) to ensure cost effective timely delivery of the project including escalation if needed
• Plans and maintains high quality standards in order to meet compliance requirements.
• Ability to travel approximately 30% of the time, US and Internationally.
Requirements:
• BS Degree in Medical Technology or regional equivalent, or in the Life or Medical Sciences such as: Microbiology, Biology, Biochemistry, Chemistry, Immunology, or Clinical Microbiology research experience.
• A minimum of 3- 5 years in human clinical research.
• Experience/Knowledge in IVD products, and Clinical Laboratory processes
• Clinical laboratory or clinical research experience, experience in a medical device/lVD company a plus
• Familiarity with CLSI guidelines and other standards
• Background in Infectious Diseases and/or Cancer
• Demonstrated experience in: Microbiology, Virology, Immunology, Biochemistry, Molecular Biology, Hematology, Chemistry or any other aspect of clinical laboratory medicine, In Vitro Diagnostics, Specimen collection and processing
• Biospecimen acquisition and prospective sample collection protocols.
• PMP Certification a plus
• Knowledge of clinical trial concepts and practices, including international clinical research guidelines.
• Strong client and vendor relationship management skills.
• Ability to work effectively, independently with multi-level teams, manage multiple projects and work in a fast paced and changing environment.
• Demonstrated and effective interpersonal, communications and negotiation skills for a wide variety of audiences.
• Ability to work effectively in a virtual environment.

SRG is an Equal Opportunity Employer - All qualified applicants will receive consideration without regard to race, color, religion, gender, national origin, age, disability, veteran status, or any other factor determined to be unlawful under applicable law.
Contact Consultant:
Kayla Sanford
Thank you,
your application has been submitted
Back to job search