Clinical Trial Manager III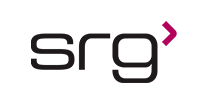 Lead and manage integration of all project team activities, leveraging resources, expertise and knowledge, along with optimizing CRO resources to deliver the assigned clinical study on timelines, within budget and with acceptable quality.

Provide strategic input and execution of clinical trials from protocol design to the final clinical study report for specified studies

Provide leadership and input into global subject/patient recruitment plans.

Effectively communicate and interact with Key Opinion Leaders.

Manage the day to day operational management activities of CROs, development of Key performance Indicators (KPIs), management of global resources, expertise, and knowledge within the CRO/vendor.

Manage strategic study operations including: study sites and tracking systems for regulatory submissions, CRO KPIs, drug supply and use, enrollment of subjects, regulatory document flow, study timelines, all budgetary and financial information, Pharmacovigilance/Serious Adverse Events, performance metrics, data flow, etc.

Participate in Case Report Form design, user acceptance testing in partnership with data management

Generate country specific Informed Consent Form(s).

Lead the development of contingency/risk management plans for projects and assist Director/Senior Director of Clinical Operations in the preparation and execution of sound development strategies.

Provide support to clinical trial managers within and/or across programs.

Budgets, timelines, and forecasts preparation for clinical studies.

Interface with Finance, Program Management, Accounting, Supply Operations, Quality Assurance, Clinical Research, Commercial, Regulatory, Medical Affairs; which may include lading sub-teams and/or acting as a liaison between groups.

Skills:

Strong regulatory knowledge, including Good Clinical Practices (GCPs)

3-5 years exp running a trial from start to finish and managing a CRO

Exceptional organizational skills and ability to deal with competing priorities, also strong reasoning and problem solving ability.

Excellent communication (written and verbal) and presentation skills along with leadership qualities.

Knowledge of global clinical trial management in fast paced CRO outsourced environment. Ability to assemble a plan and execute on the details.

Apply project management best practices to programs.

Experience in novel clinical drug development.

Experience with protocol, ICF, CRF, CSR development and review.

Strong organizational skills and ability to deal with competing priorities.

Preference for a candidate with global study management experience.

Proficient with MS Office Suite (Excel, Word and PowerPoint) and MS Project.

Education:

Bachelor's Degree is required. An advanced degree in a scientific discipline is preferred.
Contact Consultant:
Tyler Rostad
Thank you,
your application has been submitted
Back to job search