Quality Assurance Associate III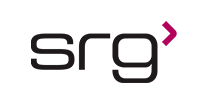 Specialist, Quality Assurance, Clinical GMP
At SRG, we create meaningful connections that empower individuals and businesses to shape tomorrow's world.
Working as part of the SRG team, you will work with our client which are Pharmaceutical or Bio-Pharmaceutical companies to ensure work quality and accuracy for our client in the Bio Pharmaceutical Industry. The Specialist, Quality Assurance, Clinical GMP will work within a phase appropriate system to provide quality oversight for clinical manufacturing and supply chain activities for clinical trial material.
The position's responsibilities span early-stage activities from Drug Candidate (DC) selection though all clinical phases and focus on support of GMP activities. Key responsibilities include support of outsourced GMP manufacturing for all stages of Clinical Trial Material (CTM), review and disposition of CTM, assessment of change controls, management of internal metrics, support of internal continuous improvement projects, and assessment and if necessary, escalation of exceptions potentially impacting clinical supply.
Key Responsibilities
Perform review and disposition of clinical batches of investigational products for each stage of manufacture (DS, DP and FG) and release to the clinic.
Support QP release of investigational products, including communication with QP team.
Assess major/critical deviations, investigations, and OOS/OOTs for product quality and program impact, escalate as needed to Sr Management
Assess changes for product quality and regulatory impact and manage Quality deliverables in support of those changes.
Support quality deliverables for shelf-life extensions, including review and approval of internal document updates and external labeling/relabeling activities.
Coordinate, compile and present (as needed) clinical GMP quality metrics and trending.
Support the generation and approval of product codes and specifications.
Support progression of QMS workflows including change management, deviation, and CAPA to ensure these records are being managed in a timely and compliant manner
Skills:
B.S. degree3-5+ years of experience with experience in GMP Quality Assurance roles.
Knowledge in cGMP standards, policies and procedures (domestic and international).
Experience working with investigational products (clinical), preferably with global clinical trials.
Experience working at a multi-site company or with CMOs and/or CTLs for Drug Substance/Drug Products (parenteral) programs is strongly preferred.
Experience working with Veeva Quality Management System is preferred or other Quality Management Systems
Proficient in Microsoft Office Box (or related cloud-based data storage systems)
Excellent organizational, communication (written and verbal), and interpersonal skills.
<5% domestic and international travel.
SRG is an Equal Opportunity Employer - All qualified applicants will receive consideration without regard to race, color, religion, gender, national origin, age, disability, veteran status, or any other factor determined to be unlawful under applicable law.
Contact Consultant:
Jennifer Law
Thank you,
your application has been submitted
Back to job search