Quality Engineer - Medical Device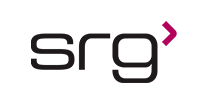 Quality Engineer - Medical Device
Quality Engineering supports compliance with Regulatory and Procedural requirements identify trends requiring remediation and to recommend Preventive Actions to address them.
Essential Functions and Responsibilities:
Working directly with cosmetic/OTC CMOs to identify gaps in processes or procedures against GMP and Quality Agreements. Reports to QA manager based in Irvine, CA.
Serve as Quality Person in Plant at local CMO (located in California) and may travel to additional CMOs within the continental US.
Creation and implementation of Quality Improvement Plans to remediate deficiencies at CMOs. Trend Analysis of deviation and complaint investigations, and associated corrective actions. The development and execution of continuous improvement projects; and maintenance of defined QA metrics. Review of GMP documentation, including batch records, cleaning validation, SOPs, audit reports (internal/regulatory) and annual product reports.
Specifically, the successful candidate will:
Identify problems within a CMO and their Quality System.
Perform Statistical analysis for the identification of trends among deviation investigations; Identify and Execute continuous improvement projects applying Lean Six Sigma principles; Identify product related CAPA plans (corrective / preventive actions).
Support process related deviation resolution. Provide cross-functional support to other departments, as necessary; Identify quality / compliance related issues.
Knowledge, Skills, Qualifications and Physical Requirements:
ASQ certification preferred.
Education/Training/Work Experience:
The position requires a Bachelors Degree in Engineering or Sciences with a minimum of 5-7 years experience in Process Development, Process Improvement, Quality Control, or Manufacturing within the pharmaceutical or cosmetic industry.
The ideal candidate would have both laboratory and Quality Operations experience, competency in writing/reviewing complex investigations (writing sample will be required) and using statistical tools in the interpretation of data.
Ability to work in a team, both in person and remotely and across various departments
Have working knowledge of Trackwise and Excel.
SRG is an Equal Opportunity Employer - All qualified applicants will receive consideration without regard to race, color, religion, gender, national origin, age, disability, veteran status, or any other factor determined to be unlawful under applicable law.
Contact Consultant:
Shari Hulitt
Thank you,
your application has been submitted
Back to job search