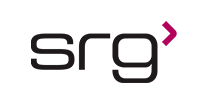 SRG is a global staffing and consulting firm and we are looking for some Lab Tech's in the Raleigh area!
This position performs data analysis and laboratory bench work related to a wide
spectrum of routine clinical and/or analytic tests with the ability to work independently.
Duties include but are not limited to:
? Conducts chemical analysis of body fluids, including blood, urine, oral fluid or spinal fluid, to
determine presence of normal or abnormal components.
? Analyzes laboratory findings to check the accuracy of the results.
? Interprets raw data from the LC-MS/MS in order to determine results for each patient.
? Requests and documents reruns for QCs or patient samples when raw data is unacceptable.
? Conducts statistical analyses and evaluates test results relative to specimen information and
established reference materials.
? Captures patient results into report templates and checks templates, patient demographics,
and results for errors and inconsistencies.
? Monitors data collection, checking and ensuring data integrity to produce reports that both
explain and summarize findings in ways that can be understood by lay and non-technical
audiences.
? Remains current on lab standard operating procedures.
? Identifies and communicates to appropriate personnel quality control issues.
? Manipulates potentially hazardous human specimens/samples and analytic reagents in a
safe and responsible manner within the laboratory setting.
? Follows all safety procedures and maintains safety equipment.
? Performs, analyzes and documents all proficiency testing data produced by LC-MS/MS in the
same manner as patient samples.
? Assesses potential problems that may arise in testing and initiates appropriate action, as
may be required.
? Participates in regular in-service training and appropriate education on laboratory safety and
testing procedures.
Education and/or Experience:
? Bachelor's degree in one of the following disciplines: biology, chemistry, toxicology,
clinical chemistry, or a relatable life science.
Position Type/Expected Hours of Work:
? This is a full-time position, and days and hours of work are: M-F, 8am-5pm.
? Occasional evening and weekend work may be required as job duties demand.

SRG is an Equal Opportunity Employer - All qualified applicants will receive consideration without regard to race, color, religion, gender, national origin, age, disability, veteran status, or any other factor determined to be unlawful under applicable law.
Contact Consultant:
Kayla Sanford
Thank you,
your application has been submitted
Back to job search