Manufacturing Associate - Biotech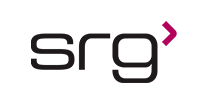 Manufacturing Associate - Biotech
Description:
This role is on the manufacturing shift which is Days: 7 AM - 7 PM: 12hr days 3 days one week and 4 the next.
This gives them 36hrs one week and 48hrs the next and it alternates ongoing.
The Manufacturing Services Associate I is responsible for supporting all cGMP manufacturing production suites. They support the production groups by ensuring the suites are appropriately stocked with raw materials and consumables, assemble and autoclave assemblies for use, clean soiled parts, perform daily/weekly maintenance on analytical equipment, and complete scheduled cleaning requirements that are not fulfilled by Lonza's contracted cleaning staff. They are expected to attain a basic understanding of cGMP compliance while training under close supervision, demonstrating aseptic technique and cross contamination awareness in handling of products and materials.
• Perform 6S and stock each suite daily, clean soiled parts daily.
• Determine production needs for autoclaved assembles and deliver to suites.
• Perform daily and weekly maintenance activities on analytical equipment.
• Perform weekly and monthly cleans of inoculum rooms.
• Report all activities in written and electronic documents in accordance with good manufacturing practice (GMPs) and good documentation procedures (GDPs), review documentation as appropriate.
• Attain qualification for all assigned tasks and maintain individual training plan
• Prepare materials for transport and delivery to manufacturing suites. Perform material movements into, out of, and across the production areas.
• Maintain facility and equipment through routine cleaning and sanitization.
• Administrative tasks – attending suite shift exchange, meetings, sending/receiving emails, participating in projects, perform other duties as assigned.
• Perform other duties as assigned.
SRG is an Equal Opportunity Employer - All qualified applicants will receive consideration without regard to race, color, religion, gender, national origin, age, disability, veteran status, or any other factor determined to be unlawful under applicable law.
Contact Consultant:
Jennifer Law
Thank you,
your application has been submitted
Back to job search