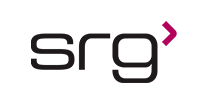 Role = Clinical Study Manager
Duration = Start date thru year-end
Standard Day Shift (Mon-Fri; 40 hrs/wk; 8 hrs/day)
Overtime = Not required, but candidates should be open to it, if necessary
100% remote to start (candidates should be local since there may be chance of going back onsite if COVID-19 restrictions change)
Location = Research Triangle Park NC or Upper Providence Site in Collegeville, PA
VENDORS: Please specify on resume, which location worker is open to, if/when they go back onsite (if that happens).
Key Responsibilities:
• Support the responsible clinical scientists in the operational conduct of clinical studies by assisting with all aspects of the maintenance of clinical studies.
• These will include ensuring uninterrupted supply of study medication, appropriate safety monitoring, data collection, reporting of regulatory agency required updates, participating in identifying and implementing solutions to combine clinical studies from various programs into rollover trial(s).
• Ensures effective management of the study plan including all activities, budget, and timelines and other related duties as assigned.
• Ensures effective communications with Staff in the regions/countries with regards to study conduct.
Basic Qualifications:
• Bachelor Degree in Life Sciences.
• Prior HIV experience is highly desirable.
• Minimum of 5 years of experience from a CRO or Pharma working in clinical research, or clinical operations roles in the conduct of multi-center, international, clinical studies. (Examples are Study Manager, Clinical Research Scientist, Study Operations Leader).
• Understanding of running clinical trials and clinical training and/or applicable clinical research experience.
• Knowledge of using clinical trial master file (TMF) systems (paper or electronic) and associated business processes
• Knowledge of Trial Master File industry accepted standards, such as the DIA's TMF Reference Model.
• Excellent working knowledge of International Conference on Harmonization/ Good Clinical Practice (ICH/GCP) regulations for sponsor study records.
• Excellent interpersonal and communication skills, including the ability to establish and maintain effective working relationships with customers, peers and stakeholders.
• Proven record of being customer driven, ability to learn processes quickly, a self starter, and able to work in independently as well as in matrix team environment.
• Analytical / logical, with superior organizational skills and attention to details, addresses assignments in a timely and efficient manner.
SRG is an Equal Opportunity Employer - All qualified applicants will receive consideration without regard to race, color, religion, gender, national origin, age, disability, veteran status, or any other factor determined to be unlawful under applicable law.
Contact Consultant:
Sam Royall
Thank you,
your application has been submitted
Back to job search