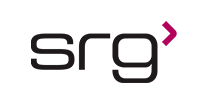 ROLE TITLE = Microbiology Senior Scientist
Duration = Four months from start date, with chance of conversion to FTE
Standard Day Shift (Mon-Fri; 40 hrs/wk; 8 hrs/day) - Typically 8am-430pm
100% onsite work
Job Purpose:
The GSK Consumer Healthcare R&D team supports the development of leading global brands in Consumer Health care. As part of Cross-category Microbiology team, Microbiologist will provide expert microbiological advice and technical support to the R&D project teams.
Reporting to the Microbiology Team Leader the Microbiologist role will provide microbiology support for the delivery of new products, product development, methods, claims and technology development programmes that contribute to the growth of the Consumer Health Business. In addition, guiding team of junior Microbiology members on their daily activities and laboratory work is required. The role requires collaborative, positive relationship with New Product Research, New Product Development, Regulatory Affairs and manufacturing Microbiology operations.
Key Responsibilities:
• Successfully manage complex R&D projects, by ensuring Microbiology QbD principles and relevant regulatory requirements are built in project plan.
• Maintains a good project overview and understanding of business priorities, foresees potential issues and works proactively to provide solutions.
• Develops test plans with Design of Experiments (DoE) principles to generate robust data package for the new launch.
• Perform microbial testing such as AET, MLT, method validation and water activity to support internal customers and the stability program.
• Ensures all routine and non-routine Microbiological work are always performed following good scientific practice or GMP and in accordance with written procedures.
• Prepares in-depth risk assessment for the projects and provide Microbiology expert summary for regulatory submissions. Proactively identifies opportunity reduce testing or use of historical data via sound technical justification.
• Reviews microbiology control systems data for trend analysis, highlighting alerts/outages along with appropriate action needed. Carry out root cause analysis and implement effective CAPA.
• Understands business needs and to seek opportunities to make improvements both within the scope of the project and in the Microbiology department working practices.
• In collaboration with stakeholders in R&D and manufacturing, provide technical input to project teams on microbiological aspect throughout the project lifecycle.
• Guides junior microbiology members in method development, product and raw material assessments and effective project planning for 'on time' and 'right first time' project deliverable . Alerts Team leader and key stakeholders on Microbiology issues and project concerns.
Knowledge/ Education / Previous Experience:
• Minimum, Bachelor of Science degree in Microbiology, Industrial microbiology, Knowledge of Antimicrobials & preservatives
• Preferred , BS or MSc in Technical expertise in a specialized Microbiology discipline such as Biofilm, Microbiome, host-microbe interactions
• 3+ years Minimum Level of Job-Related Experience required
• Experience of working in the Microbiology laboratory, where independent design of experiments are required.
• Good knowledge of testing per compendial methods (USP, EP, etc.) and Microbiology requirements within Quality and compliance framework.
Contact Consultant:
Megan De La Hoz
Thank you,
your application has been submitted
Back to job search